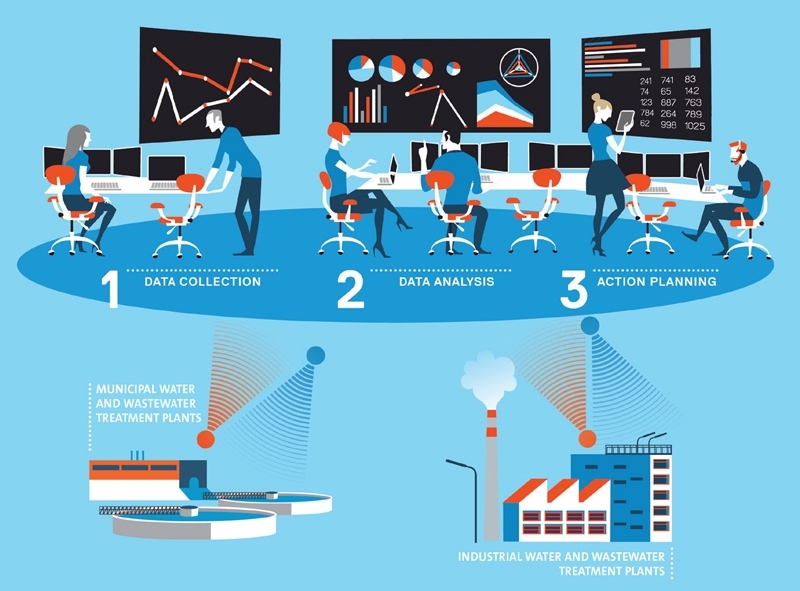 Veolia Water Technologies will feature its AQUAVISTA™ platform of digital services at the IFAT trade fair in Munich in June, along with its key processes and services for wastewater and sludge treatment.
The company's new AQUAVISTA cloud-based platform is designed to enable organisations to manage their water treatment systems in a smarter, more efficient way. Veolia is currently working on making all of its technologies and equipment Aquavista-enabled, which includes most of the water and wastewater treatment offerings on show at IFAT.
BlueKolding A/S, an environment, energy and climate company which covers the municipality of Kolding in Denmark, has been working with Veolia subsidiary Krüger for over 10 years.
"AQUAVISTA Plant has helped us to lower the costs of our operations and helped us to have a better carbon footprint as well," reports BlueKolding CEO Per Holm. "And now it's cloud-based and that means that our data security is on a very high level and that's very important to us."
At IFAT, Veolia will also present technologies for wastewater and sludge treatment, including Hydrotech filters,Biothane biogas-producing anaerobic processes, Evaledevaporators for zero liquid discharge and Actiflo high-rate ballasted clarifier, as well as demo units of its continuous thermal hydrolysis process Exelys and its low-temperature sludge drying process Biocon.
Veolia subsidiary AnoxKaldnes will be celebrating its 1000 MBBR references, while sister companyPMT, a specialist in compact biological wastewater treatment plants using biodiscs, will celebrate its 20th anniversary.