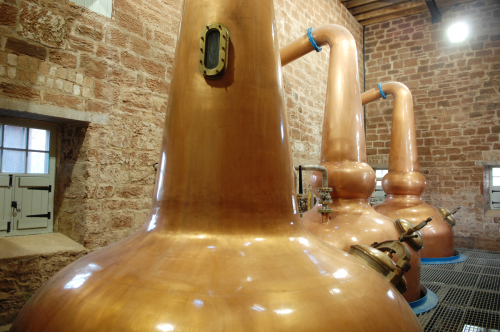 The Annandale Distillery in Scotland, UK, has re-opened after closing in 1919 and a key requirement was high quality water used for production of the single malt.
Veolia Water Technologies was called in to demonstrate how water from the borehole could be treated economically, avoiding the cost of installing a mains supply and ensuring a consistent source quality.
After filtration and softening, the borehole is treated by a Sirion Maxi reverse osmosis plant. Some of the product water is used directly for spirit reduction whilst the remainder is conditioned by the addition of a specially formulated Hydrex chemical for boiler feed.  To reduce waste, Veolia installed a RecoBLUE recovery unit to recover approximately 50% of the wastewater from the Sirion Maxi.