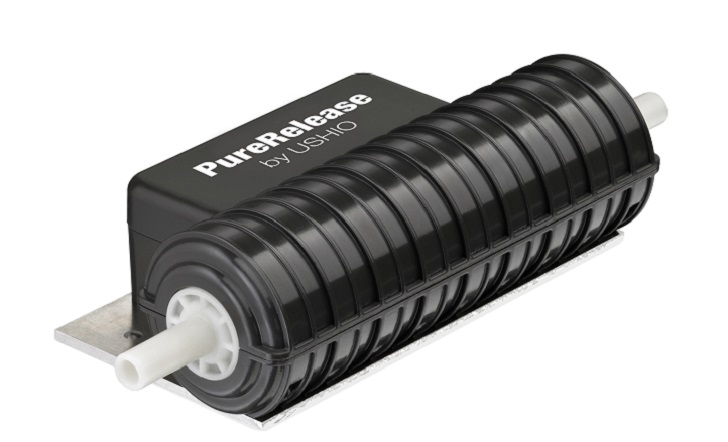 Ushio has launched its new PureRelease; a UV disinfection device that offers instantaneous disinfection, eliminating pathogens and waiting time.
The PureRelease is able to expel disinfected water irrespective of water temperature, delivering the desired beverage, hot or cold.
The PureRelease provides instant disinfection of small volumes of cold water at flows of currently up to 4 litres per minute. The device can be integrated within any point-of-use dispensing equipment such as bottle refill stations, table top purifiers, pitchers, drink fountains, dispensers, taps, water coolers and under the sink purifiers.
The Ushio PureRelease is free from mercury and costs 40 cents per 10,000 litres of treated water to run.