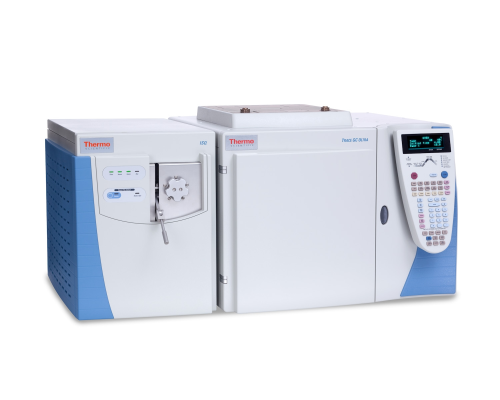 The ISQ GC-MS provides high-throughput sample analyses and 24/7 operation at a mass range from 1.2 to 1,100 u, for analyses across a varied range of compounds.
Advanced electronics allow the ISQ GC-MS from Thermo Fisher Scientific to acquire and write data to disc at accelerated rates for high-speed acquisition in real-world applications. The sequential full scan/selected ion monitoring (SIM) capability provides qualitative and quantitative analyses in a single injection, for confirmation and screening in the same analytical run.
The ISQ GC-MS comes standard with the latest version of the Thermo Scientific QuanLab Forms GC-MS acquisition, analysis and reporting software package. QuanLab Forms 3.0 is an easy-to-use software solution which improves productivity through workflow-oriented acquisition, review and reporting features. Two additional software options, Thermo Scientific EnviroLab Forms 3.0 and ToxLab Forms 3.0, are also available with the system.
Applications for the ISQ GC-MS system from Thermo Fisher Scientific include forensics, toxicology, food safety and environmental.