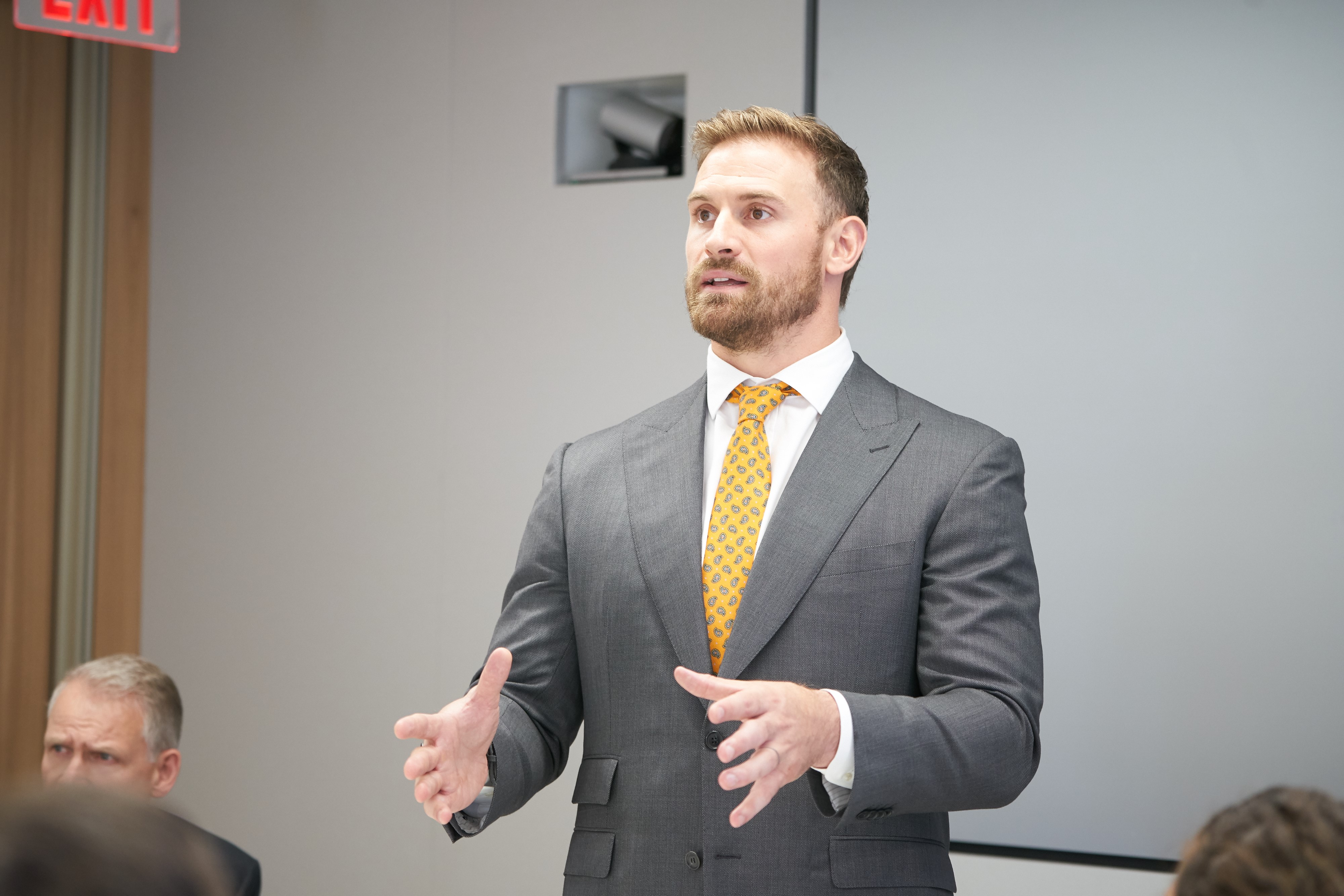 Suez Water Technologies & Solutions recently hosted an event in Washington, D.C. that brought together water industry leaders and NFL Philadelphia Eagles' player Chris Long, to hear about his Waterboys initiative.
The initiative aims to raise awareness of water scarcity and provide funds for clean drinking water to rural communities in East Africa. Suez Water Technologies & Solutions works alongside Chris Long and his programme, using its network of senior business leaders, government, NGOs, industry associations and universities to highlight the work that the Waterboys initiative is doing.
The inspiration for Waterboys came from Chris Long's trip to Tanzania in 2013 when he saw the suffering caused by lack of access to clean water. In partnership with the non-profit organisation, WorldServe International, he began to champion the need for clean drinking water and involved other NFL players in the cause.  In 2015, the Waterboys initiative was created and Long now works with WorldServe International to build wells to provide clean water and all the benefits that come as a result – good health, education and economic stability.
Heiner Markhoff, chief executive officer of Suez Water Technologies & Solutions, said, "It is my hope that by increasing awareness of initiatives like Waterboys, we can collectively help improve the security and reliability of clean water around the world."