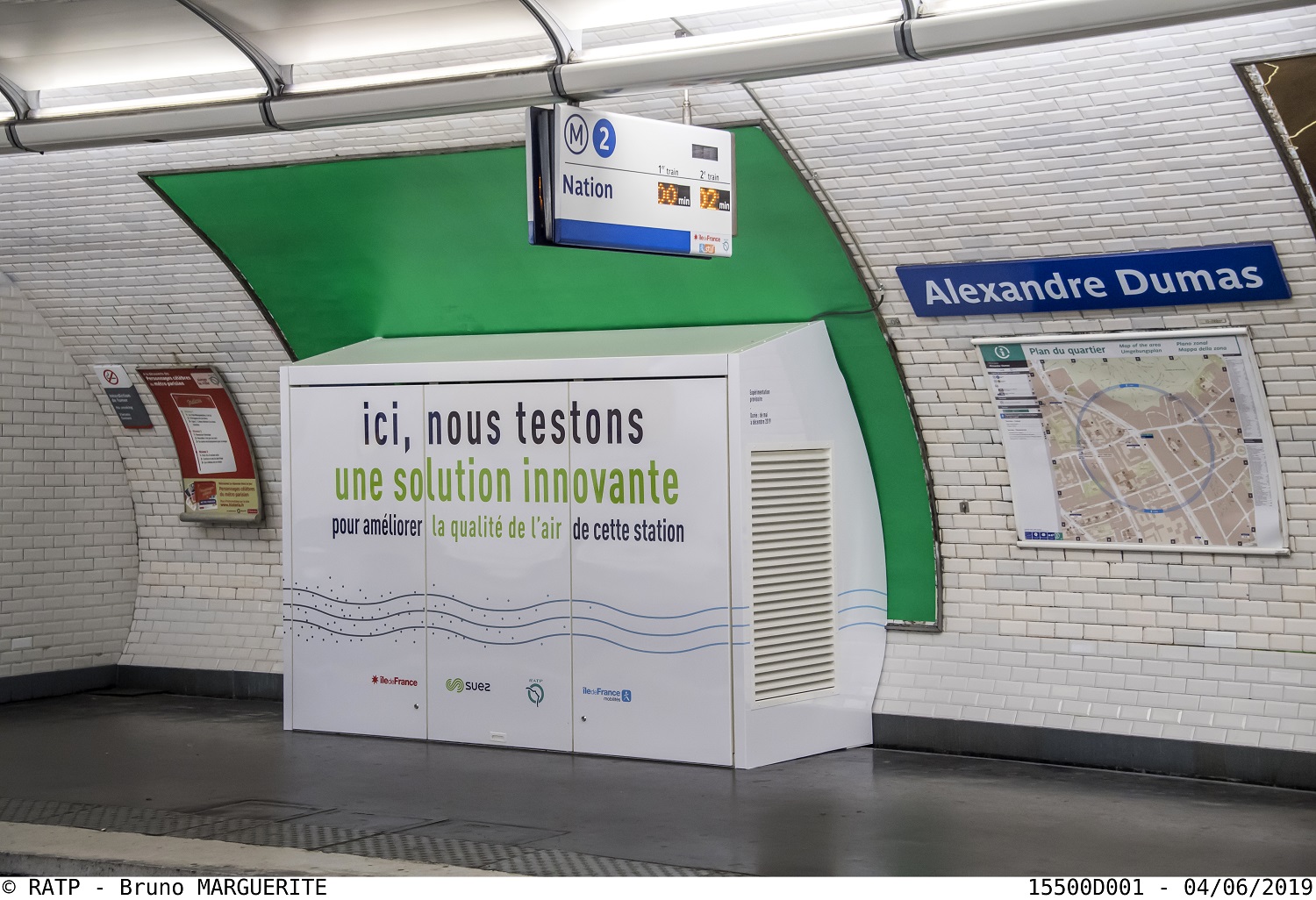 The SUEZ Group has launched its IP'AIR air treatment solution in a Parisian underground station as part of a project to improve air quality in public transport underground areas in the city.
In partnership with the Ile-de-France region in Paris and public transport operator, RATP, the Suez technology will play its part in a project called Innovating to improve the air in our stations, which was launched by the Ile-de-France region in 2018.  
The IP'AIR solution offered by Suez will focus on treating fine particles (PM10 and PM2.5) emitted by brake systems in underground stations and is initally being tested in the Alexandre Dumas underground station in Paris. The six-month test, which began on 3 June 2019, will assess the solution's filtration capacity and range.
The IP'AIR solution treats air using a positive ionization process. This technology is based on an electrostatic filtration process during which a small electric charge is injected into the fine particles which are then attracted, like a magnet, to collection plates. This solution can treat a large quantity of air (7,500 m3/h) using the same amount of electricity as a toaster.  Suez will also manage characterisation studies and explore possible recovery channels for the particles collected.