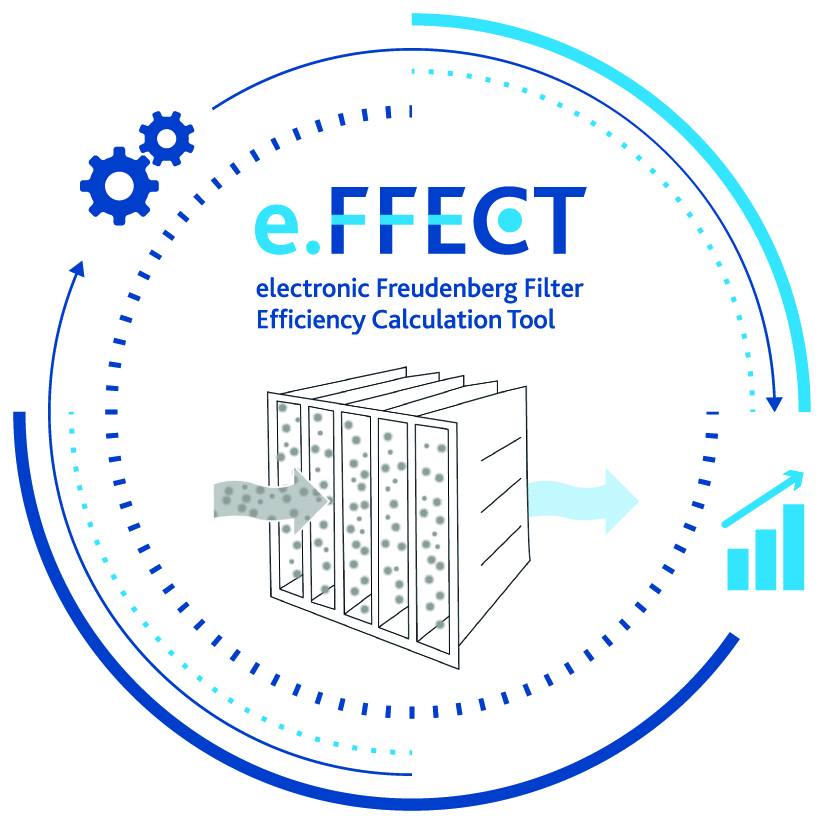 The Electronic Freudenberg Filter Efficiency Calculation Tool – e.FFECT – is new software designed to help Freudenberg Filtration Technologies configure supply air filtration systems for customers more precisely.
For the customer, the more specifically a filter system is adjusted to a particular plant 's requirements and environmental conditions, the more effectively and economically it can be operated.
Anthropogenic fine dusts from traffic and industry in urban conurbations, pollen and natural dusts in rural areas, storms full of sand dust in arid desert regions or airborne bio-aerosols – the location of a paint or beverage factory, a dairy, a power station or a hospital has a considerable influence on the design of the supply air filter systems, Freudenberg explains. Process requirements and plant specifics such as operating times and volume flows also determine the required filtration function.
e.FFECT takes essential environmental and plant specifications into consideration and uses this information to calculate the most efficient filter solution for each individual case. The calculations are based on the specifications of the new ISO 16890 filter test standard.
Freudenberg will determine the respective process requirements in discussion with the customer. The data concerning local fine dust concentrations in the ambient air is taken from the current measurements of national environmental authorities. These figures constitute the average annual concentrations of PM2.5 and PM10 dusts, which can critically affect a variety of processes. If required, Freudenberg can also determine particle concentrations in the immediate vicinity of the site by means of long-term measurements.
The company reports that, in most cases, multi-stage filter systems are used to achieve effective filtration. These consist of matched, sequential combinations of pocket and cassette filters or filter cartridges. e.FFECT calculates the individual degrees of separation of each filter stage and their stored dust quantities. This means that different filter systems can be compared with each other to determine the best filter selection or combination – whether that concerns the design of a new ventilation system or the optimization of an existing installation.