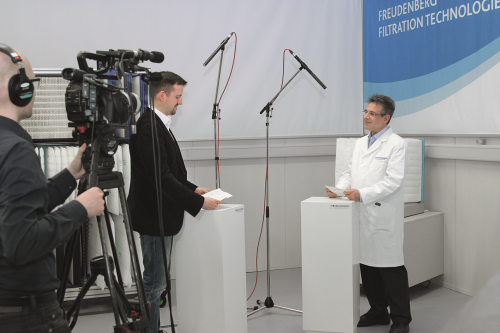 Freudenberg Filtration Technologies, a manufacturer of high-performance and energy-efficient liquid and air filtration technology solutions, is actively supporting customers and end-users in informing themselves about important changes and ensuring that they are ready to adapt to the new standard in good time.
For years already, the World Health Organization and environmental authorities have been using particle sizes in evaluating air quality. Industry is now finally following their lead. With the introduction of the new ISO 16890 test standard, filter efficiency will be determined on the basis of particulate classes PM1, PM2,5 and PM10. In future, this will ensure that filters are much more evaluated on the basis of their actual performance and will help users to select filters in a more targeted manner than was previously possible.
Experts from Freudenberg Filtration Technologies have worked closely with and continue to actively participate in the relevant committees in developing and drawing up the new test standard. This will make the Freudenberg team a valuable source of advice for filter and filtration system users during the transition phase.
The company has already published information about the key differences between the EN 779 and the upcoming ISO 16890 test standard on a dedicated website, including details of the new testing methodology and the future allocation of air filters into groups. The specialists at Freudenberg Filtration Technologies can also be contacted directly by emailing iso16890@freudenberg-filter.com.