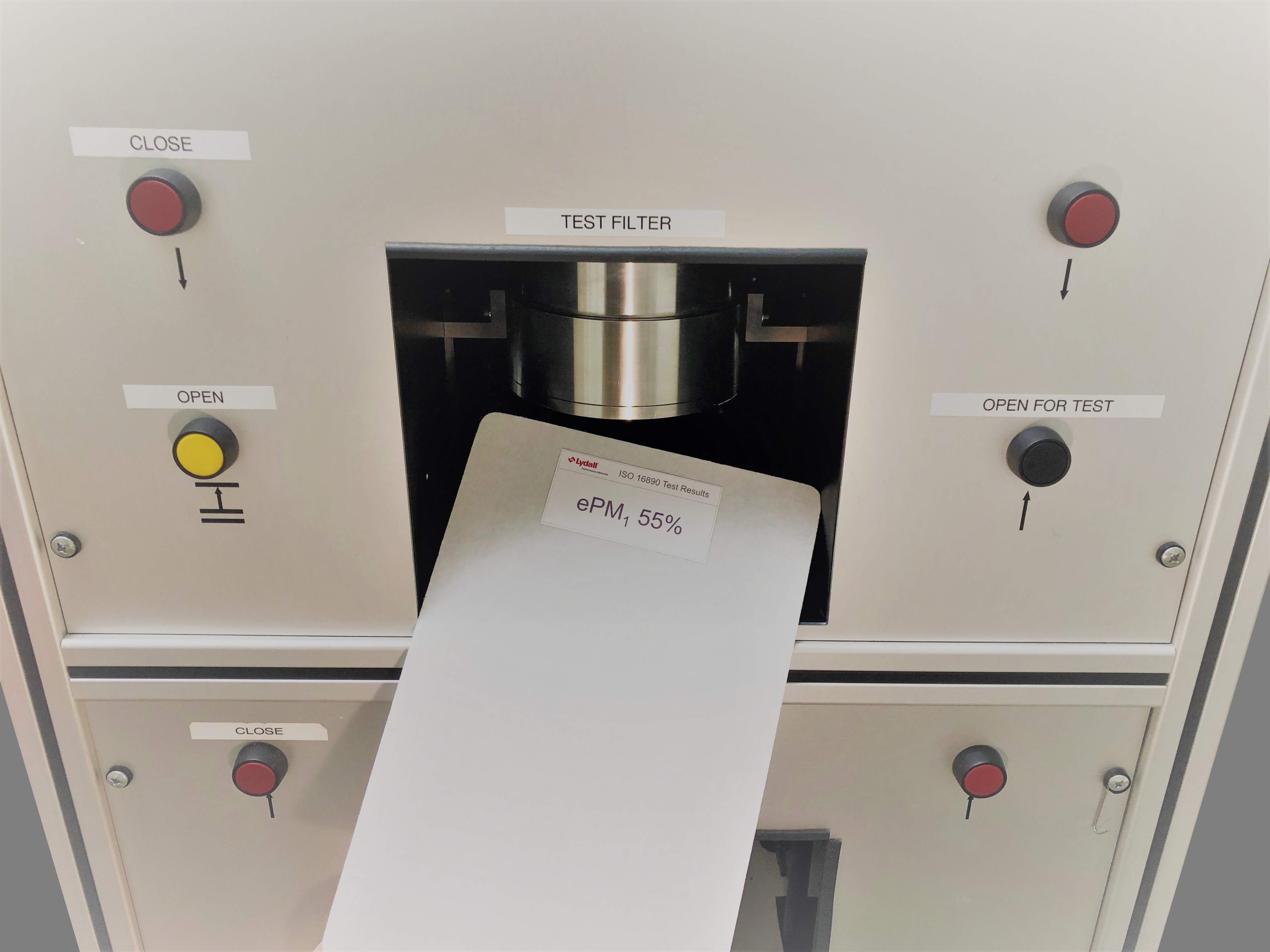 Lydall Performance Materials is helping customers to implement the new ISO 16890 standard for air filter media by partnering with manufacturers to design filters for ISO ePM1, ePM2.5 and ePM10.
The new ISO 16890 standard allows the filtration industry to make a connection between air pollution (PM1, PM2.5 and PM10) and the efficiency of an air filter element. According to ISO 16890, air filter elements are evaluated in a laboratory by their ability to remove aerosol particulate which is then expressed as efficiency values of ePM1, ePM2.5 and ePM10.
Lydall correlated the flat sheet media to finished filters using the new standard. To obtain ePMx efficiencies and demonstrate the correlation, Lydall tested more than 50 flat sheet samples of fibreglass media following the ISO 16890 test standard.
Then Blue Heaven Technologies, an external laboratory, tested similar flat sheet samples under the same conditions and obtained very similar results. The company says this similarity proves the reliability of Lydall's ePMx measurements on flat sheet media.
Finally, Lydall had V-bank filters produced with the fibreglass media and tested in accordance with ISO 16890. Results were similar, demonstrating that ePMx efficiencies from the flat sheet media are in line with the results on the V-bank filters.