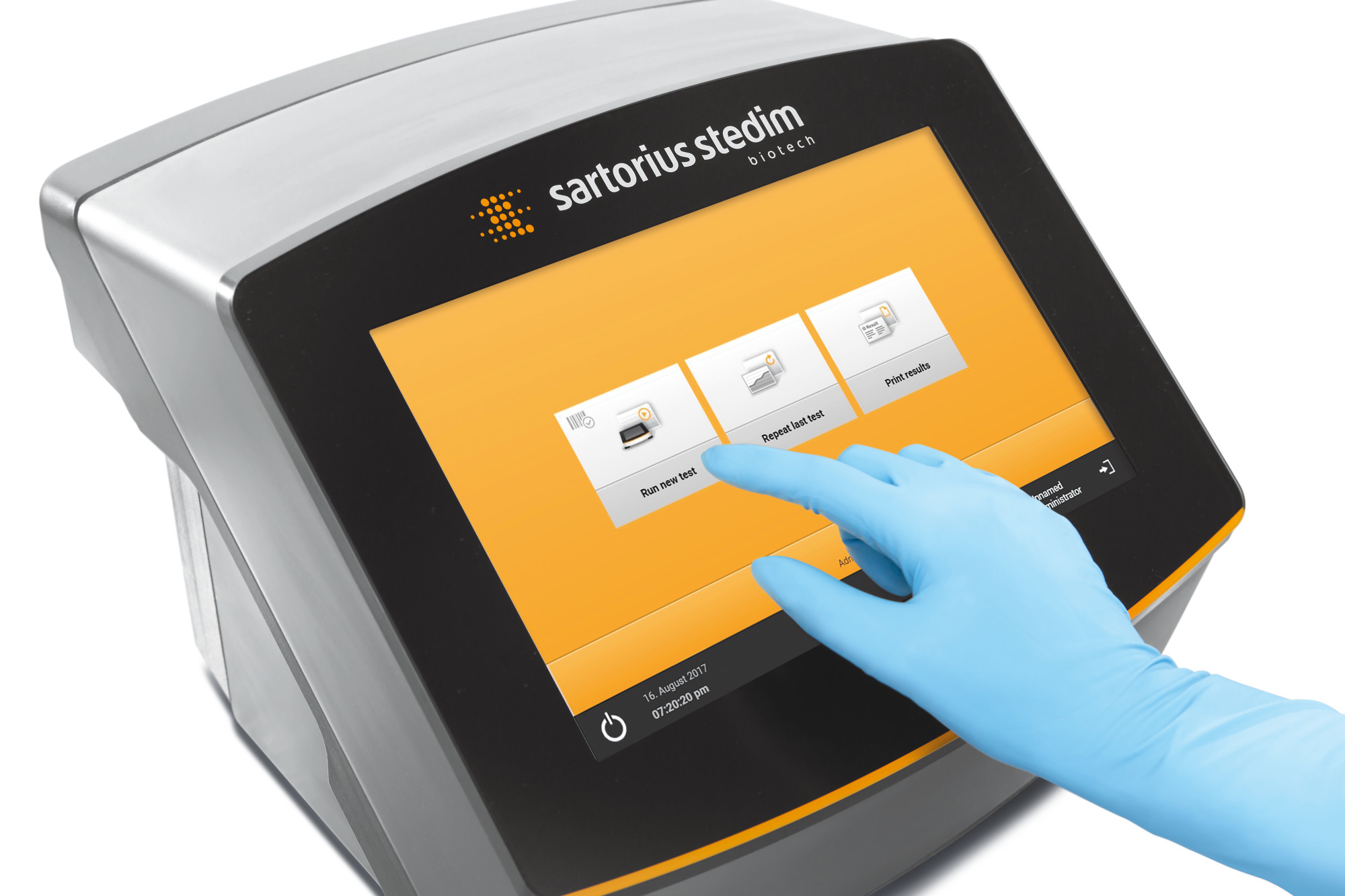 Sartorius Stedim Biotech's new Sartocheck 5 Plus filter integrity tester is designed for use in downstream processing and is based on its customers' needs to confirm the integrity of filters in pharmaceutical production.
The company says the Sartocheck 5 Plus ensures maximum data integrity and compliance with future requirements of quality risk management, such as the upcoming Annex 1 of the European Medicines Agency (EMA).
The new filter tester improves the detectability of operator errors, improper test set-ups and out-of-tolerance environmental conditions. It has been designed to cover the complete range of integrity testing from small syringe filters up to large multi-round housings and crossflow cassettes, with diffusion rates of up to thousands of ml/min.
Sartocheck 5 Plus is ATEX, IECEx and FM compliant. It protects operators by allowing safe integrity testing of alcohol-wetted filters. To prevent cross-contamination, the device can be used with an accessory kit for external venting.
The filter integrity tester comes with comprehensive quality risk management documentation, including an FMEA (Failure Mode and Effects Analysis).