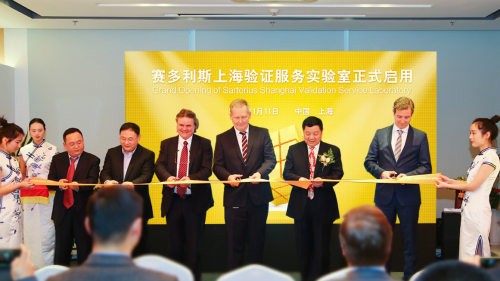 The new 370 sq m Shanghai laboratory will validate Sartorius Stedim Biotech's membrane filters.
"Our Shanghai validation lab provides high-quality services that are fully compliant with applicable GMP and GLP principles. At this validation service lab, we now offer comprehensive process validation studies for the strongly growing Chinese pharma market," said Dr Jörg Lindenblatt, Sartorius Stedim Biotech's senior vice president of Sales for Bioprocess Solutions in Asia.
The validation lab, together with Sartorius Stedim Biotech's Application Center in Shanghai, provides a full range of extended services to the biopharmaceutical industry.