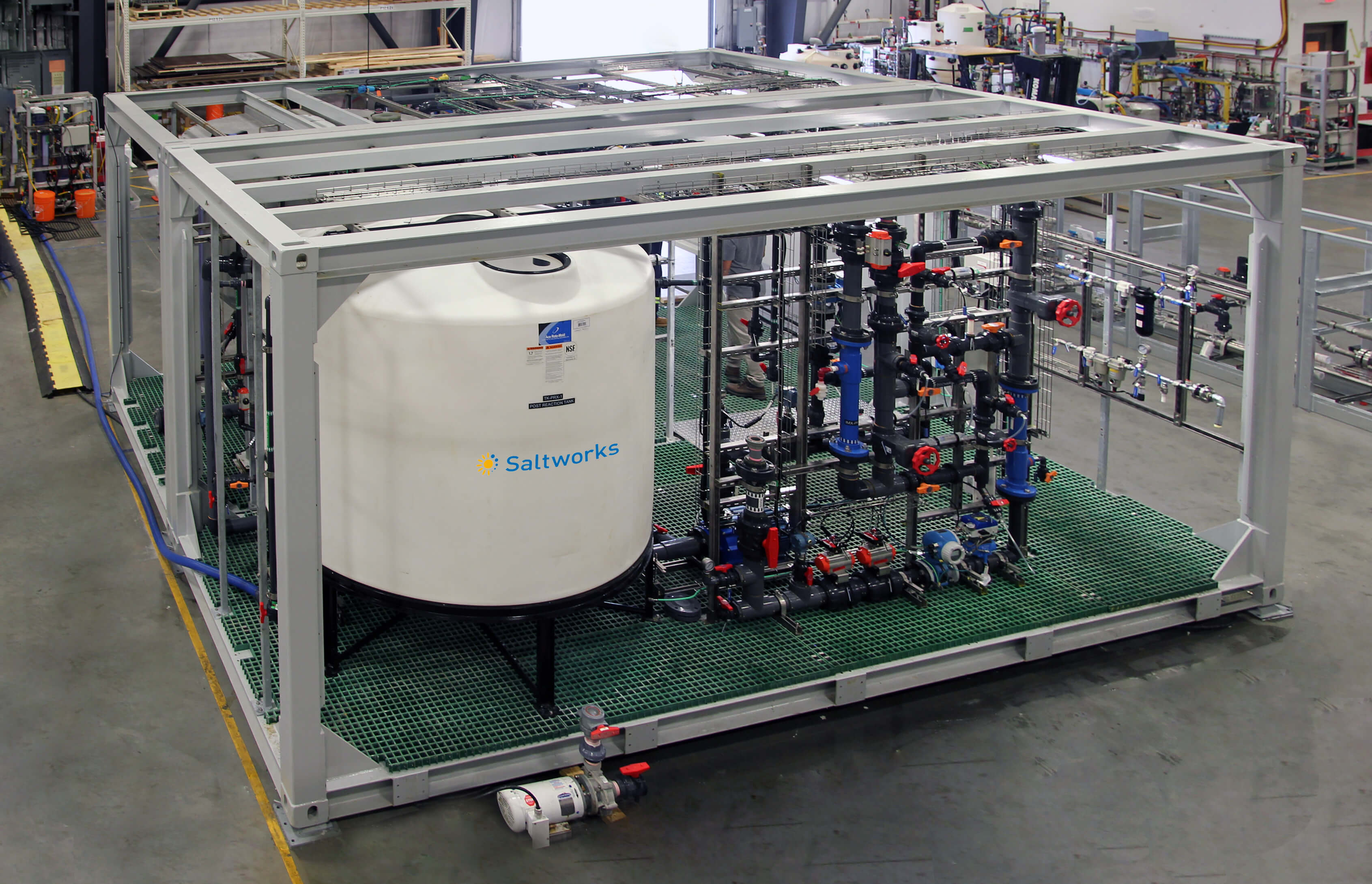 Saltworks Technologies has announced that it has shipped a full-scale BrineRefine treatment plant to a US mining client.
The BrineRefine plant, part of Saltworks' IonSelect solutions, is destined for a mining site with a specific ion-of-concern problem. The client originally contacted Saltworks because of its ultra-high recovery reverse osmosis (RO) expertise, but Saltworks realised there was a better solution to fit the client's treatment needs.
Rather than treat all ions in the water as with reverse osmosis, BrineRefine targets specific ions-of-concern through its IonSelect solution set. The result is no RO-brine liquid waste to manage. Instead, BrineRefine generates a very small mass of residuals that is easily handled on site. The technology results in lower capital and operating costs by specifically targeting the core problem, as opposed to treating the entire flow.
For certain applications, the IonSelect  family of targeted solutions avoids generating brine waste, saving operator time and costs. Saltworks' engineers are ready to run competitive assessments and pilot tests to determine if IonSelect fits a client's needs.