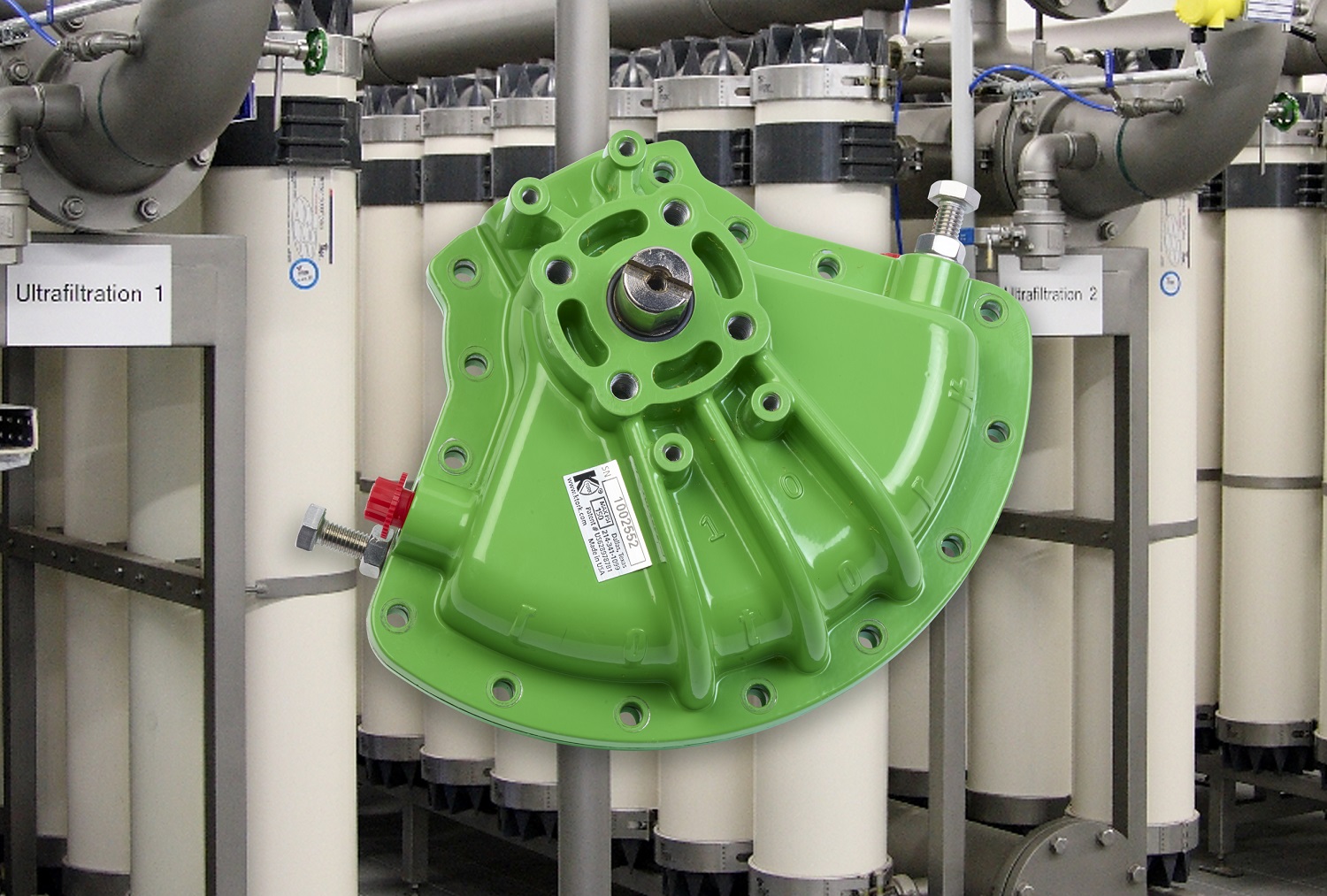 More than 300 Rotork K-TORK pneumatic vane actuators have been installed at one of Florida's largest low-pressure ultrafiltration (UF) membrane plants, processing 84 million gallons per day.
The plant treats water from two separate sources, one for surface water from a lake and the other for groundwater from the well fields. The actuators control the flow of surface water in and out of the membrane system, including water coming in to be filtered, clean water flowing out to be used for drinking water supplies and water flowing in to clean the membrane. The UF process removes particles from the water to make it fit for human consumption and the plant can process 52 million gallons of water per day.
Rotork's actuators were selected for this project due to their high duty modulating cycles. K-TORK actuators have a torque output of up to 18,300 Nm (155,000 lbf.in) and provide precise modulating control for quarter-turn control valves with an accuracy of 0.25%. Their low friction, dual opposed lip seals are capable of millions of operations at fast cycle times.