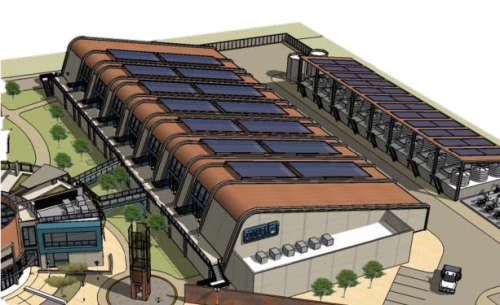 The new 14.8 million US gallon per day (56 million litre per day) plant will support the Water Replenishment District (WRD) of Southern California in its aim to be 100% independent from imported water.
Site work is already underway with a completion date of July 2018.
"Biwater is on track to supply state-of-the-art UF and RO systems by late 2017 for the new GRIP advanced water treatment plant. The membrane systems are two of the three key process technologies essential to the indirect potable reuse solution. Biwater's membrane technologies will help replenish groundwater supplies to ensure local aquifers are sustainable and continue to be a vital and growing contributor to the region's water demands," said Jorg Menningmann, president of Biwater's Membrane Treatment and Desalination Sector (Biwater Inc).
The main contractor is J F Shea Construction, the design engineer is Tetra Tech and the interim operator following construction will be Perc Water.