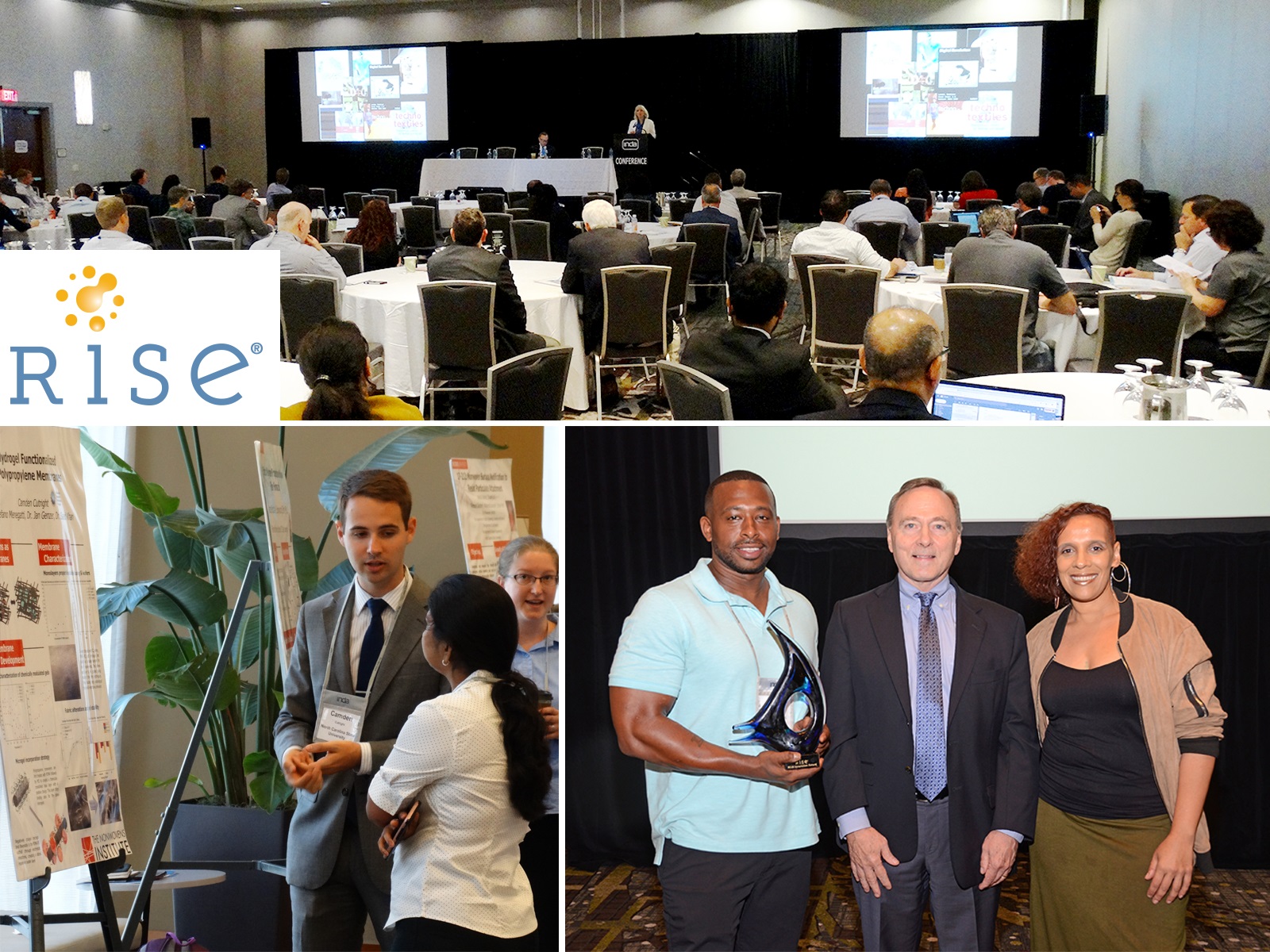 Visitors to INDA's eighth edition RISE Conference, which took place earlier in mid-September, had high praise for the new technologies and new ideas that were presented there.
Technology scouts and product developers attending INDA's latest Research, Innovation & Science for Engineered Fabrics Conference, said it was an excellent source of new designs and ideas and a valuable insight into new applications and market segments.
The programme included presentations on Bio-innovation in Nonwovens, Market Dynamics and Trends, E-textiles and Standards, Medical Nonwoven Developments, Web Formation and Technologies, Material Science Developments and Microfibers in the Marine Environment.
Highlights of the event included keynote presentations on Biomimicry and Nonwovens: Taking Great Ideas from Nature and Making Them a Commercial Reality by Marie O'Mahony, Consultant, O'Mahony Consultancy, and The U.S. Economic Outlook, by Mark Vitner, Managing Director and Senior Economist, Wells Fargo.
Other highlights included a poster exhibition of 15 research projects from Ph.D. students at North Carolina State University's College of Textiles. The display presented topics ranging from Process-Structure-Property Relationships of Melt-Blown PVDF for Battery Separators, to Superhydrophilic and Superoleophobic Materials for Oil/Water Separation, and Counteracting Antimicrobial Resistance with Photoactive Polymers, among others.