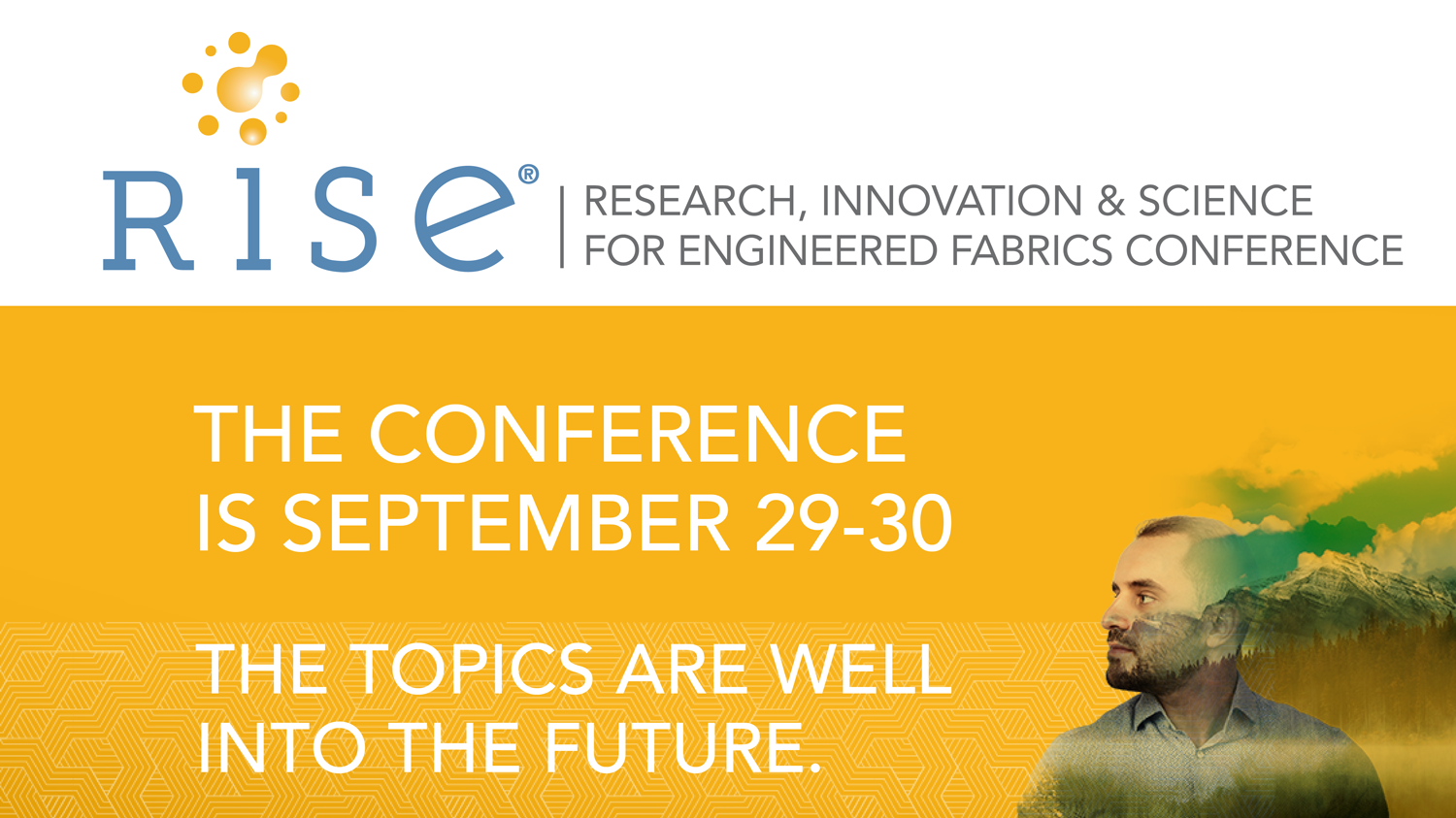 The Association of the Nonwoven Fabrics Industry (INDA), has announced that registration is now open for the 10th edition of Research, Innovation & Science for Engineered Fabrics (RISE) conference.
RISE will be held at North Carolina State University, Raleigh, NC, from 29–30 September, co-organised with The Nonwovens Institute (NWI) and North Carolina State University.   Developed for technology scouts and product developers, this two-day conference will focus on new technologies, future-needs and market opportunities in material science, forward-looking research in sustainability, and critical shifts in nonwovens growth.
The highlights of the RISE conference include sustainability developments in polymers, fibres, additives, and fabrics from sourcing and disposal to reuse amid trends that are driving nonwoven advances.
Full details of the speaker presentations can be found on the RISE 2020 website. 
Nominations are also being accepted online for the RISE Innovation Award that recognises innovation in areas within and on the periphery of the nonwovens industry that use advanced science and engineering principles to develop unique or intricate solutions to problems and advance the use of nonwovens. The finalists will be announced in September and conference attendees will have a vote in selecting the winner that will be announced at RISE 2020.