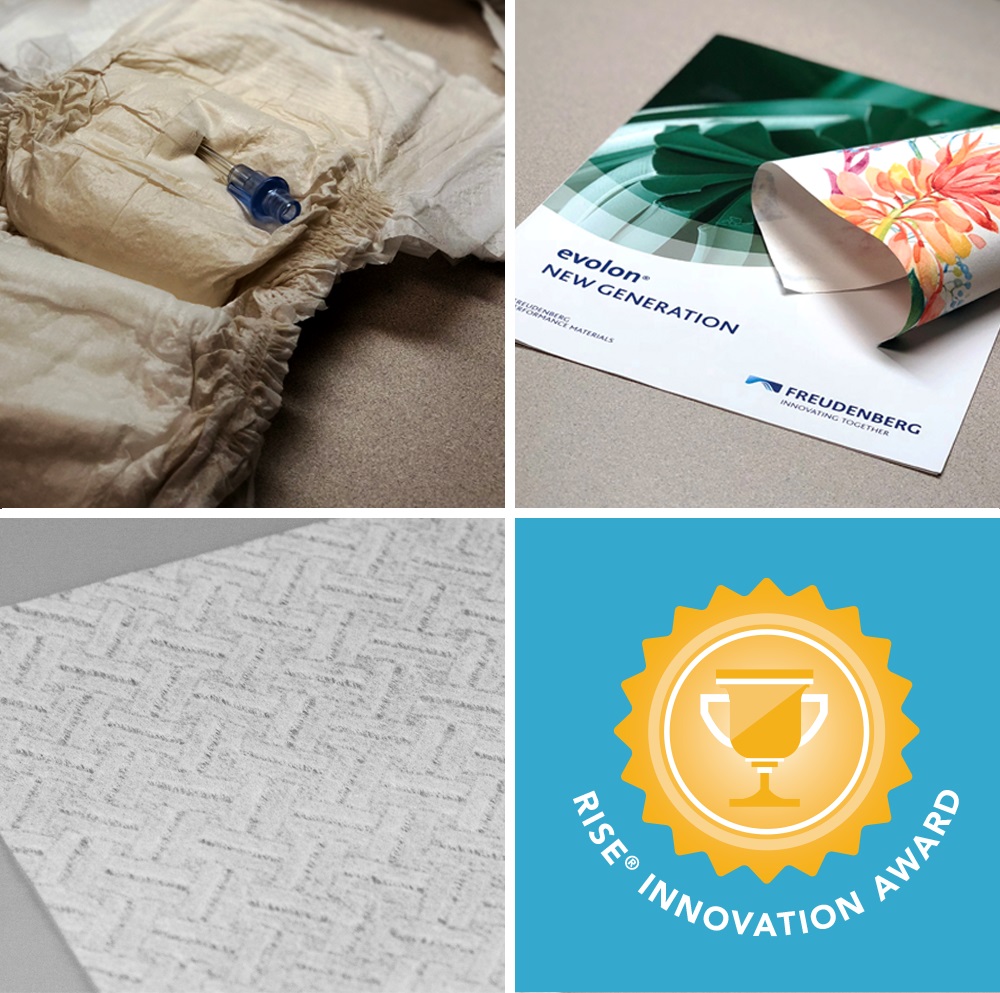 The Association of the Nonwoven Fabrics Industry (INDA), has announced the finalists for its 2018 RISE Innovation Award, for creative and unique solutions in research, innovation & science for engineered fabrics.
Three finalists will present their breakthrough solutions as they compete for the prestigious RISEInnovation Award during the eighth edition of the Research, Innovation & Science for Engineered Fabrics Conference, (RISE), which takes place from 11 – 13 September at the Raleigh Marriott City Center, in Raleigh, North Carolina. 
The award recognises innovation within and on the periphery of the nonwovens industry that creatively uses advanced science and engineering principles to solve challenges within the nonwovens and engineered fabrics industry.
The finalists for the three 2018 RISE Innovation Award are Freudenberg Performance Materials for its Evolon New Generation Bedding Application, DiviDiaper Inc. for its specialist diaper and the Suominen Corporation for its Suominen Intelligent Nonwovens brand.
Professionals in the nonwoven/engineered fabrics industry who are charged with finding new ideas to help grow their businesses will vote for the recipient of the 2018 RISE Innovation Award, following afternoon presentations by each of the finalists and the winner will be announced on 13 September