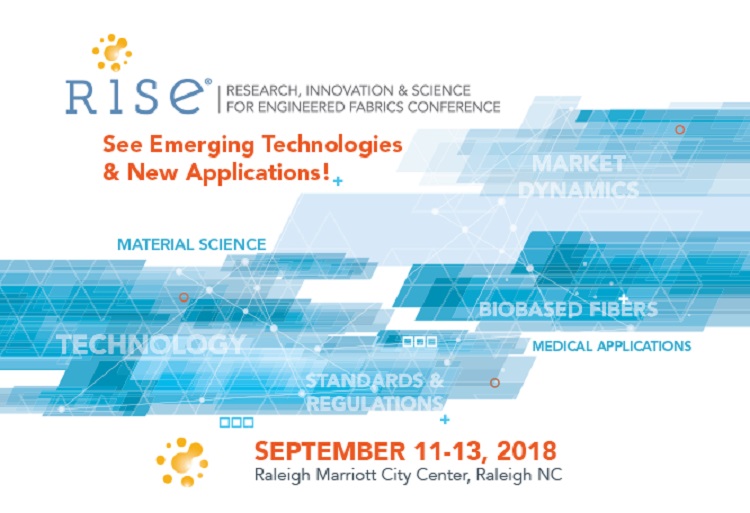 The Association of the Nonwoven Fabrics Industry (INDA) has released details of its RISE 2018 conference, including speakers, programme content and registration information.
The eighth edition of RISE, the conference on Research, Innovation and Science for Engineered Fabrics, will take place from 11 – 13 September at the Marriott City Center in Raleigh, North Carolina.
Designed for professionals working in materials technology, R&D and new product development, RISE 2018 will provide sessions on new technology, market developments, new applications and major research trends. Other topics of interest will include the medical segment; testing, standards and regulations; and web formation and technology.
Presentation topics will cover biomimetics in nonwovens, lightweighting of auto materials, battery separator developments, and the latest in electrospinning nanotechnology for technology professionals following industry developments. There will be 25 speakers from business and academia, connecting technology experts with industry leaders.
RISE also will feature up-and-coming talent with postgraduate doctoral degree students from the Nonwovens Institute at North Carolina State University presenting their research, plus the announcement of this year's RISE Innovation Award winner.