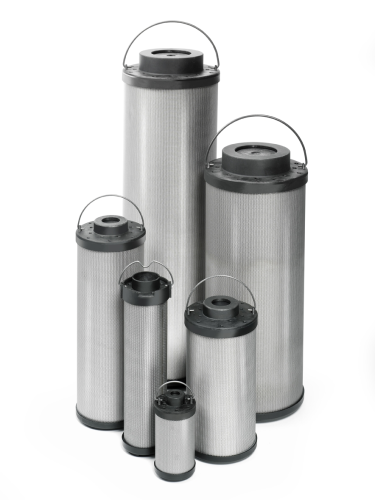 According to Parker Hannifin, the new elements are fully interchangeable with a wide range of Hydac filters, but with immediate availability, they also have a lower price with equivalent or better quality. Parker Hannifin adds that Par-Fit interchange elements allow users to acquire all their replacement elements from one source regardless of the original equipment manufacturer.
Par-Fit interchange elements conform to all the same tests as the standard Parker Hannifin replacement elements. The Par-Fit elements meet or exceed all specifications for the following tests: IS02941 Element Collapse/Burst Resistance, IS02942 Fabrication Integrity, IS02943 Material Compatibility, IS03724 Flow Fatigue Resistance and IS04572/ISO16889 Multipass Test.
The Parker Hannifin Interchangeable Element Range includes Microglass III and Coreless Ecoglass III replacement elements. Microglass III features a multi-layered design producing high dirt holding capacity and high efficiency, with a wire support that reduces pleat bunching and keeps performance consistent. Parker Hannifin says that the benefits include: good performance value; reliable performance throughout element life; reduced downtime; and maximum element life.
Ecoglass III has no metal content in the element, which reduces the overall weight by 50%, and has the advantage of easy compaction of used elements, with eco adapters available. The benefits include environmentally friendly disposal by incineration, lower element replacement costs, lower disposal costs and retrofit coreless design to housings that are already installed.
Typical applications for these filter elements include industrial power units, mobile construction equipment, forestry equipment, marine power plants, agricultural equipment, lorry mounted cranes, waste management trucks, wheeled loaders and lift trucks.
www.parker.com