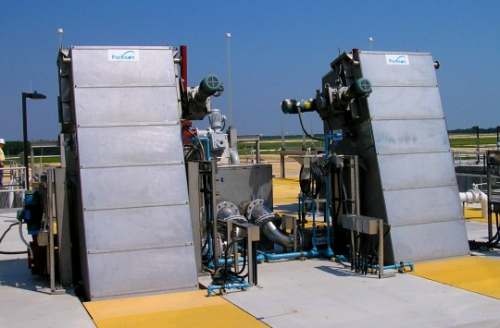 With a capture rate improvement of more than 50%, the new Parkson Aqua Guard UltraClean is the result of an extensive research and development effort.
"Our research focused on improving the performance of the Aqua Guard screen and reducing maintenance of the brush," explained Dave Mitchell, commercial director of Parkson's Headworks/Screens Center of Excellence. "A cleaner screen enables the entire plant to operate more efficiently."
The new features will be included on all new Aqua Guard UltraClean installations and will be available as modifications to existing screen systems, through a relatively simple replacement operation.
"The Aqua Guard is a successful and reliable screening platform at thousands of wastewater treatment plants," said Jesus Rodriguez, Aqua Guard product manager. "So we wanted to build on that track record, and find ways to make a good product even better."
"It's a tremendous improvement," said John Tremblay of Kershner Environmental Technologies. "The new design should reduce maintenance time, and that is a big advantage for operators."