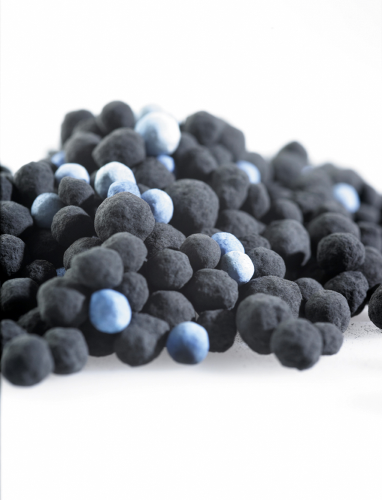 Purafil's Environmental Systems Division (ESD) have announced the launch of a new dry-scrubbing media, called Odorcarb™ Ultra, claiming it is the first activated alumina media with the ability to remove 0.30 grams of hydrogen sulfide per cubic centimeter of filter media.
The new Odorcarb Ultra replaces Odorcarb II as the primary component of Purafil ESD's odour control applications. Similar to its predecessor, the new, improved media also contains the Media Life Indicator Pellets (patent-pending). The blue pellets appear white after chemisorption to distinguish new media from spent media. Odorcarb Ultra is UL classified and landfill disposable.
Purafil has been involved in engineering and manufacturing of gasphase air filtration systems, monitors, non-hazardous and UL classified granular media for over 40 years. Purafil's ESD is currently the leading manufacturer of dry-chemical media and scrubbers that eliminate problematic gases in the water and wastewater industries.