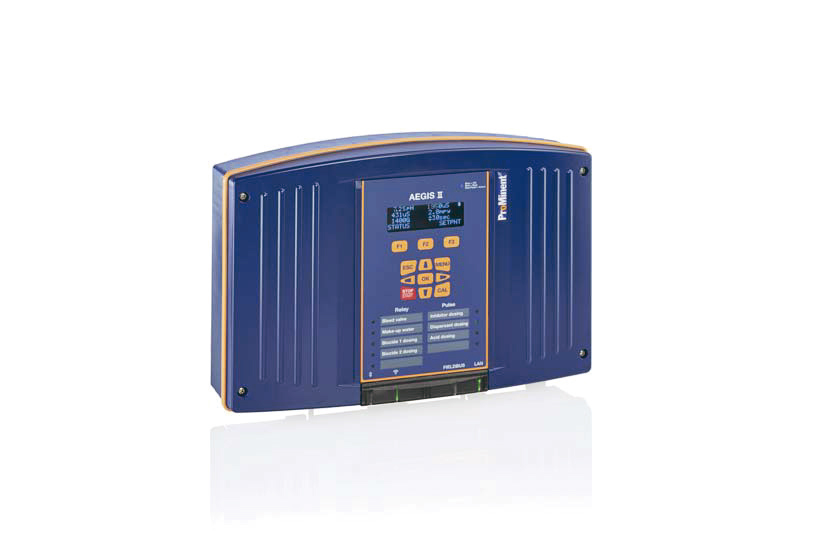 ProMinent will present its new controller Aegis II at stand 349 in hall 7 at Aquatech, Amsterdam.
The Aegis II controller by Aegis regulates the bleeding and the metering of corrosion inhibitors and biocides. It prevents corrosion, deposits and biological growth in evaporator cooling water circuits, and thus maintains the cleanliness of pipework and heat exchangers.
With the new controller, all the measurement parameters required can be entered and the functions can be controlled. The controller Aegis II continuously measures and controls the electrolytic conductivity for blowdown control and determines whether enough corrosion inhibitor has been metered. Simultaneously it also measures and controls the pH and the concentration of the biocides (e.g. chlorine).
The device guarantees an efficient cooling circuit: The automatic bleeding, and the precise addition of biocides and corrosion inhibitors, should ensure a constantly high level of efficiency in the cooling circuit heat exchanger.