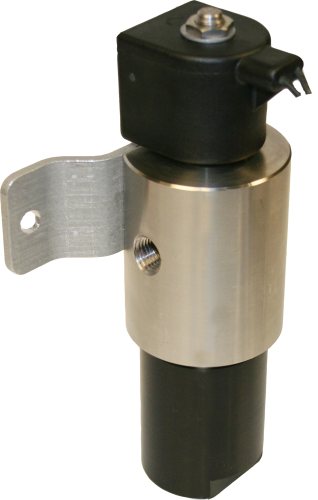 The added filter of Parker Fluid Control Division's CNG Valve removes impurities from the natural gas as well as any particulates downstream of the valve, ensuring a cleaner fuel source to help improve vehicle operation. The CNG Valve Integrated with Filter offers high-flow rates, which allow operators to use a single CNG valve for two tanks (instead of dedicating a separate valve for each tank), thereby reducing the system's cost. The enhanced CNG valve also features an improved sealing performance for greater reliability.
The CNG Valve Integrated with Filter can operate within any CNG-fueled vehicle including light-duty, medium-duty, heavy-duty and off-road vehicles. Switching to CNG as an alternative fuel source helps vehicle owners meet low emission standards. The CNG Valve can withstand high pressures from 0-4500 PSIG, a range appropriate for working and maximum tank pressures. For increased safety and reduced environmental impact, the valve is designed with bubble-tight leakage at 0 PSIG for optimal sealing performance.
The two-way, normally closed valve is built with a stainless steel body. Using an integrated electrical coil enclosure, the CNG valve requires 18 inch leaded connection and can operate in a maximum ambient temperature of 170ºF / 77ºC. The valve runs on a voltage of 12 VDC and has a current draw of 1.64 amps.