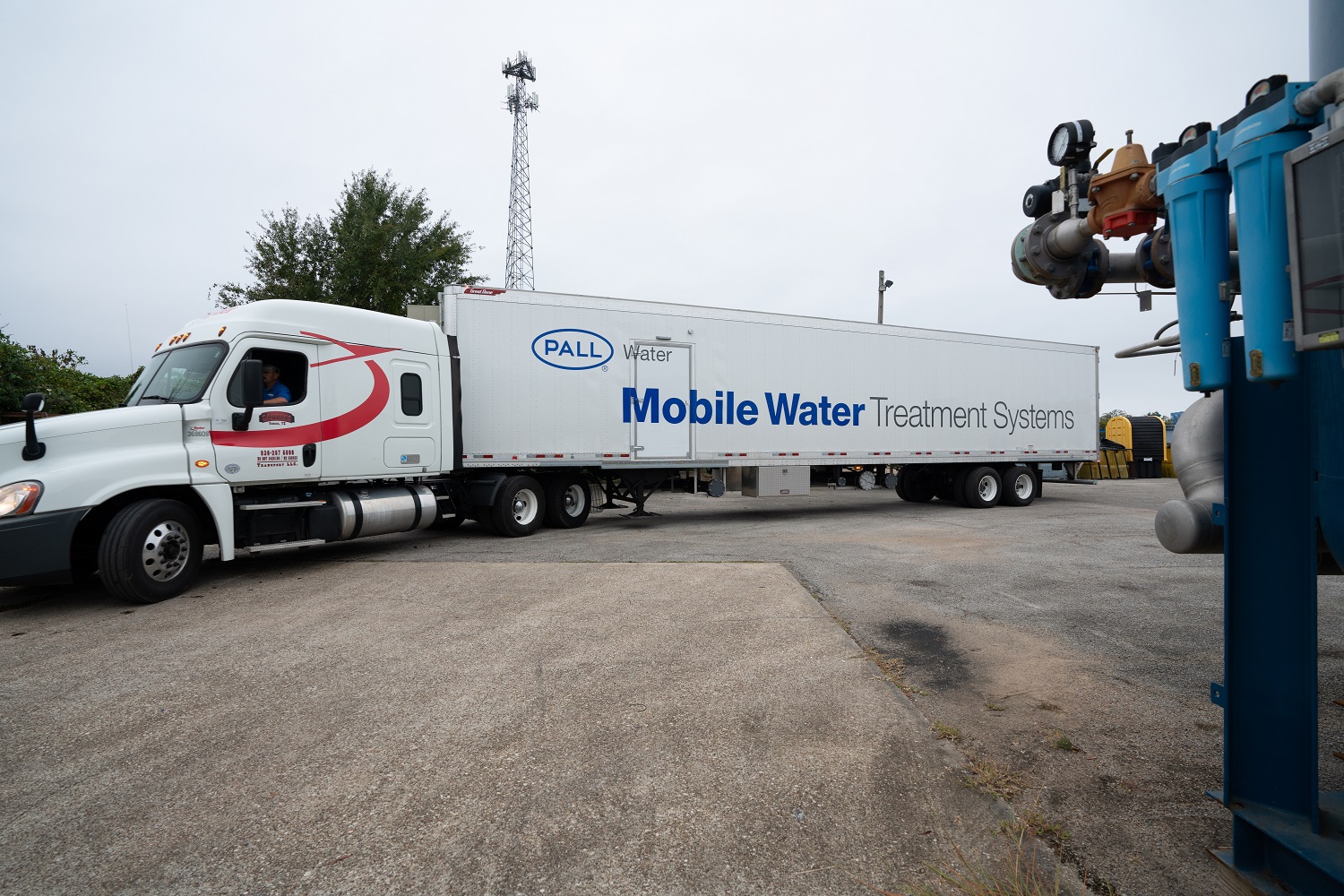 Pall Water's new AriaTM FAST T96 is designed to maximise the production of clean, compliant water.
Pall Water developed the T96 to meet production demands within a smaller footprint. Capable of treating a variety of water types, the company says the AriaTM FAST T96 increases the surface area for water treatment capacity more than other traditional self-contained membrane-based trailers.
It features 96 total modules that maximise production in a small footprint, a plug-and-play design that ensures each trailer begins producing almost immediately after arriving on-site, built-in compliance with current electrical and drinking water regulations, and the Aria SMARTBOX remote monitoring system to simplify operations. It easily manoeuvrable and can be configured into virtually any step in the production process.
Greg Golden, global marketing manager, said the company had heard from its customers that the cost, time, and manpower required to operate effectively are becoming more and more unpredictable, so the company set out to solve those problems in new ways. "We know they have to innovate to keep up with changing demands, so we're doing the same," said Golden.