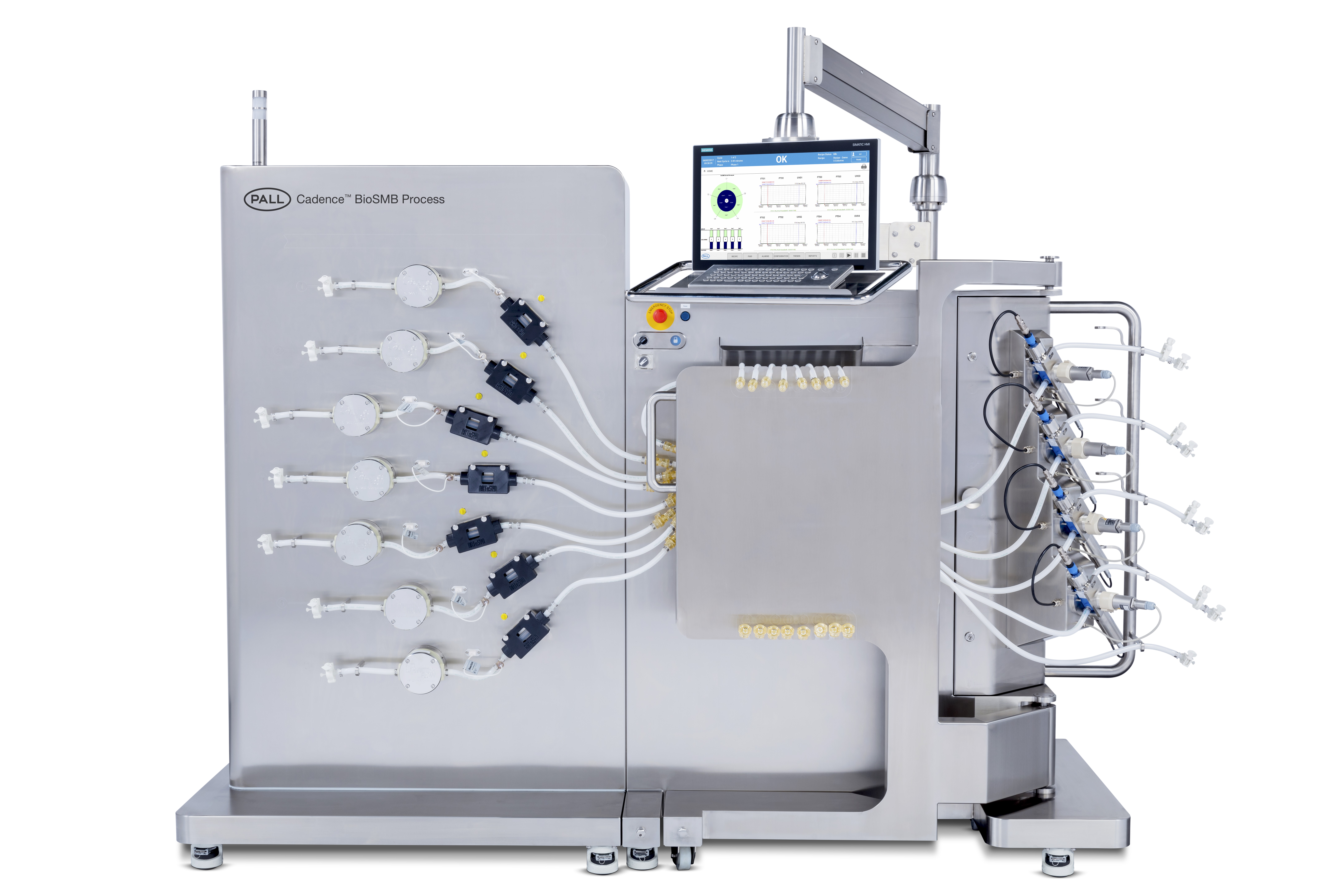 Pall Biotech's Cadence BioSMB Process system has won a 2017 Aspen Award for the Advancement of Downstream Bioprocessing.
The annual Aspen Awards celebrate products making the greatest contributions to the advancement of upstream and downstream bioprocessing.
Pall reports that the Cadence BioSMB Process chromatography system can be operated in semi- or fully continuous mode to deliver higher throughput efficiency and optimized media utilization compared with traditional batch or other chromatographic approaches. Two flow range variants aimed at perfusion (Cadence BioSMB Process 80 system) and batch (Cadence BioSMB Process 350 system) bioreactor-based processes are available. In both cases, the single-use eight-column architecture enables highly flexible flow configurations through the single-use valve cassette. Additionally, the platform is said to be easy to transition to from existing batch processes with no changes in media or assays and is fully scalable from process development to commercial manufacture.
"We are honored to be recognized by our industry colleagues for downstream innovation excellence and view this as another signal that our Cadence BioSMB platform is a game-changing product in the industry," says Mario Philips, VP & General Manager of Pall Biotech. "The Cadence BioSMB platform is designed to enhance manufacturing operations and enable users to make a positive impact on global health."