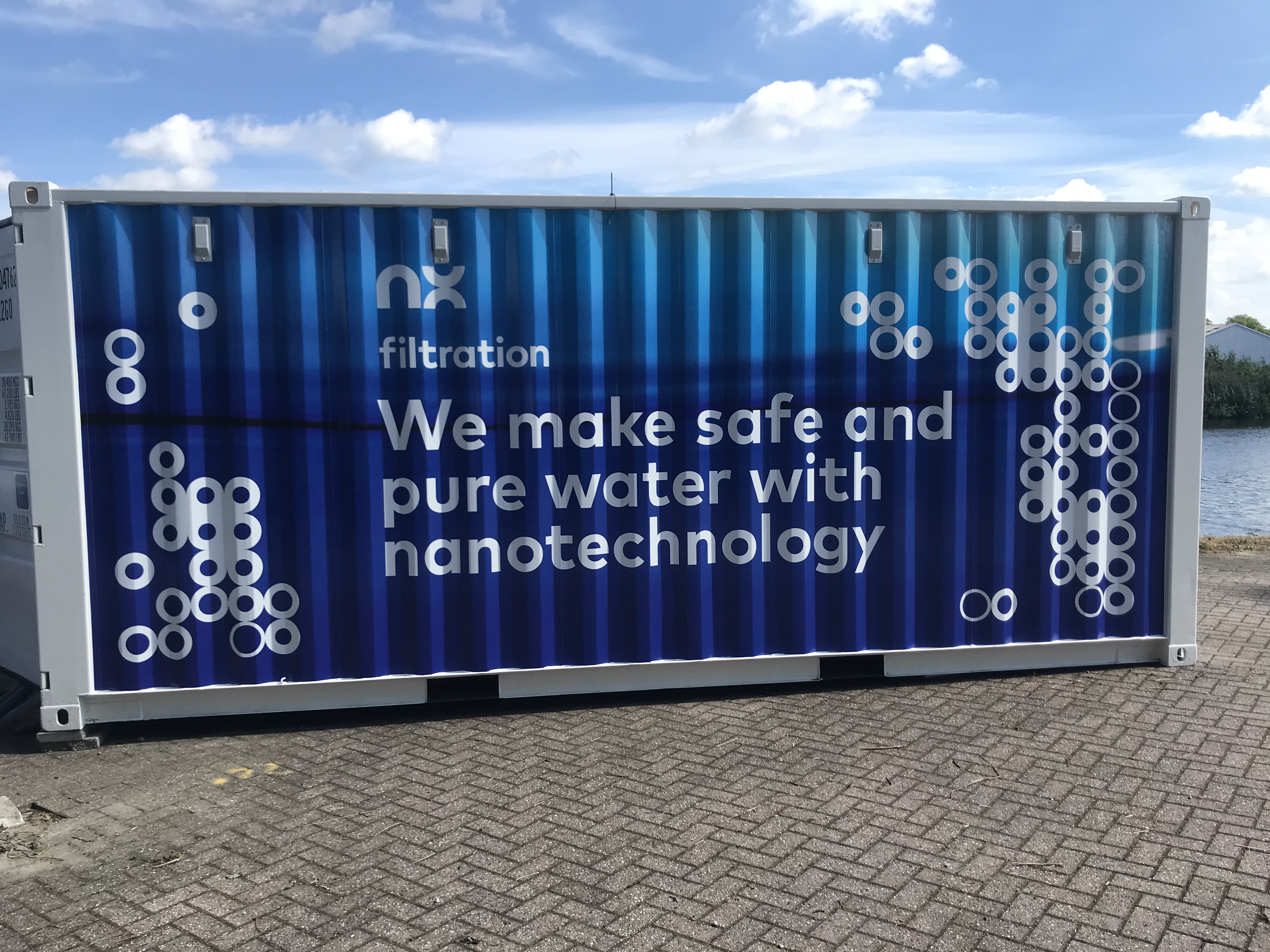 Dutch membrane specialist NX Filtration has installed a demo-unit with its hollow fibre nanofiltration membranes at a local canal, to show that its technology can remove contaminants to produce drinking water during summer droughts in the Netherlands.
Approximately 60% of the total drinking water production in the Netherlands relies on groundwater but because of recent extended periods of drought, water consumption has increased and groundwater levels have not been replenished. Drinking water companies are considering the construction of a long pipeline to transport water.
NX Filtration's solution is more economical and sustainable, proven by the demo-unit at a canal considered too contaminated to produce drinking water.  The nanofiltration membranes can remove pharmaceuticals, pesticides, microplastics and PFAS from this water in a one-step process which produces drinking water quality.
Erik Roesink, professor in membrane technology at the University of Twente and founder of NX Filtration, explains: "Through applying polyelectrolyte layers on our membranes, we control membrane properties on a nanometre level." He added that the nanofiltration membranes can treat polluted feed waters with lower energy usage and no chemicals in pre-treatment.