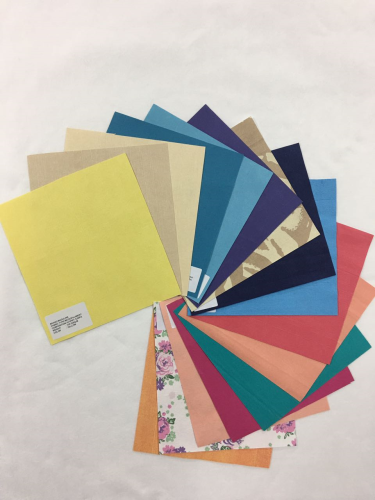 Like a traditional textile, Madaline has a similar touch and drape and the capability to be stitched without fraying.In addition to its similarity to woven fabrics, Madaline also possesses filtration and barrier properties - like a meltblown with the strength of a spunbond.
The fabric uses bico technology to extrude unique filament designs and then subjects them to high pressure water jets to simultaneously shear, fibrillate, entangle and consolidate microfilaments into a fabric.
Thinner than human hair
Madaline's microfilaments are up to 100 times thinner than a human hair.The fabric's dense structure provides very barrier and filtration properties and, due to its microfilaments, has moisture management capability.the company claims that the fabric is absorbent, quick to dry and breathes well.Madaline is washable and has thermal insulation, wind resistance and UV protection.
Madaline's attributes make it applicable for use in processes such as finishing, dyeing, printing, cutting and stitching just like traditional textiles. This new fabric provides a smooth hand, close to traditional textiles, with dying and printing capability and shows no 'Velcro' effect.
Mogul's Madaline technology employs polyester and polyamide to form two different filament shapes; 'Hybrid Mixed Media' or 'Multi-Lobal'.