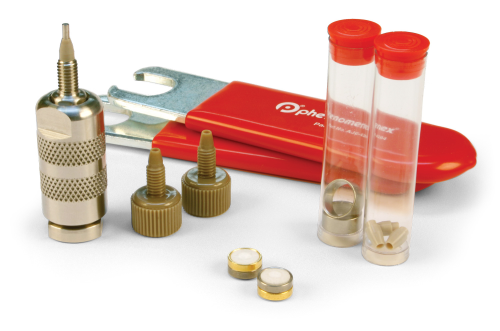 It is designed to replace traditional guard columns, with the manufacturer saying it offers a more convenient and cost-effective system for protecting GPC columns from the damaging effects of contaminants and microparticulates.
Part of Phenomenex's SecurityGuard product range, the design enables the user to inspect the surface of the column's packing material at any time and monitor contaminant build-up. This allows for cartridge changes at the right time to maintain protection and performance.
"This is the only guard cartridge system on the market for GPC columns and it offers many advantages over traditional guard columns," said JT Presley, brand manager for Phenomenex.
Designed for ease of use without the need for additional fittings, the cartridges can be double-stacked for added protection.