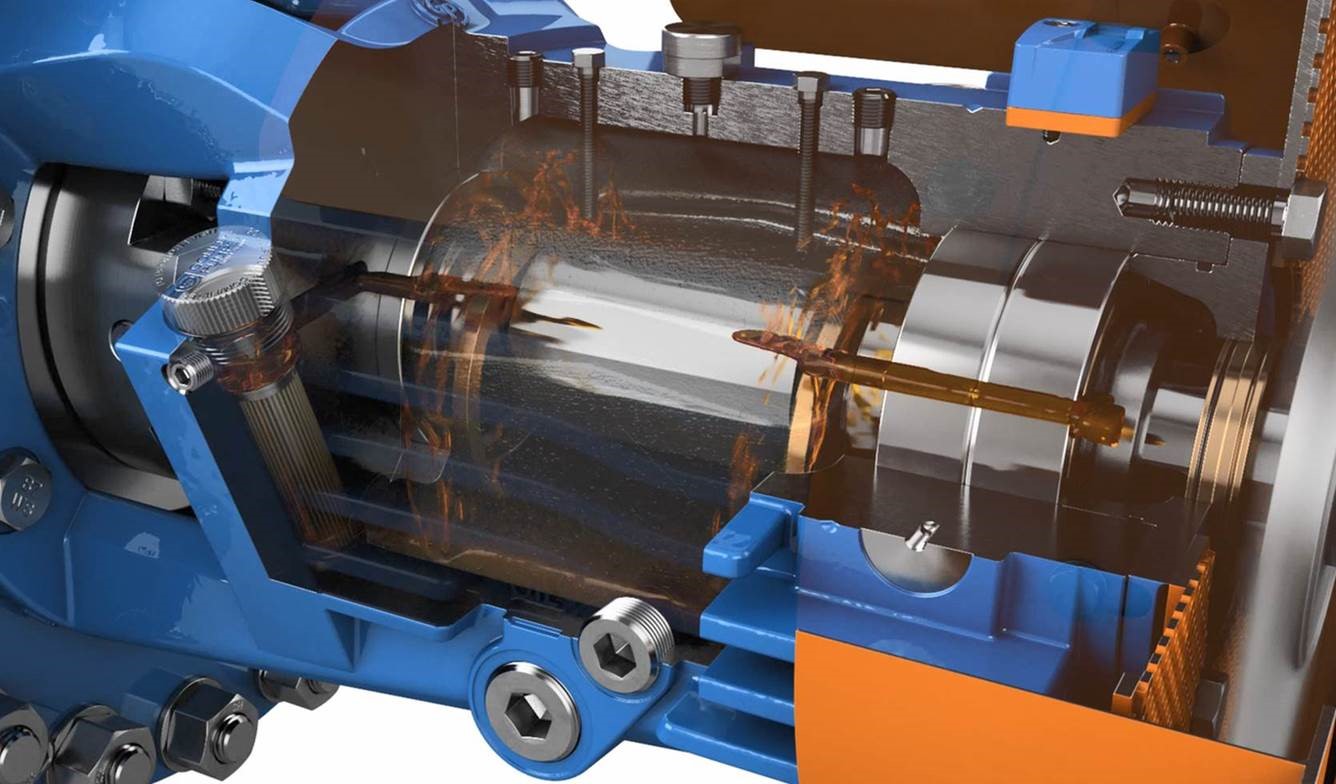 ITT Goulds' redesigned 3700i API 610 OH2 pump is for use in the oil industry and is the first OH2 pump that features the company's filter cartridge which continuously filters contaminants from oil.
In addition to continuously filtering contaminants from the oil, the filter cartridge also removes damaging water from the bearing oil using specially engineered moisture-absorbing materials built into the filter.  
The new 3700i pumps helps to eliminate black oil. Bearing oil contamination, black oil, is caused by wind-blown sand and dust together with atmospheric moisture and can lead to bearing failure. 
The 3700i offers self-contained bearing housings that include a cartridge filter assembly which helps safeguard the bearing oil from debris contamination. The patent-pending filter cartridge continuously works to scrub water from the bearing oil with engineered moisture-absorbing materials that are built into the filter. 
The typical oil change interval without this oil filter takes place every three months, but with the 3700i oil filter this is extended to six months and the pump does not need to be stopped to change out the filter