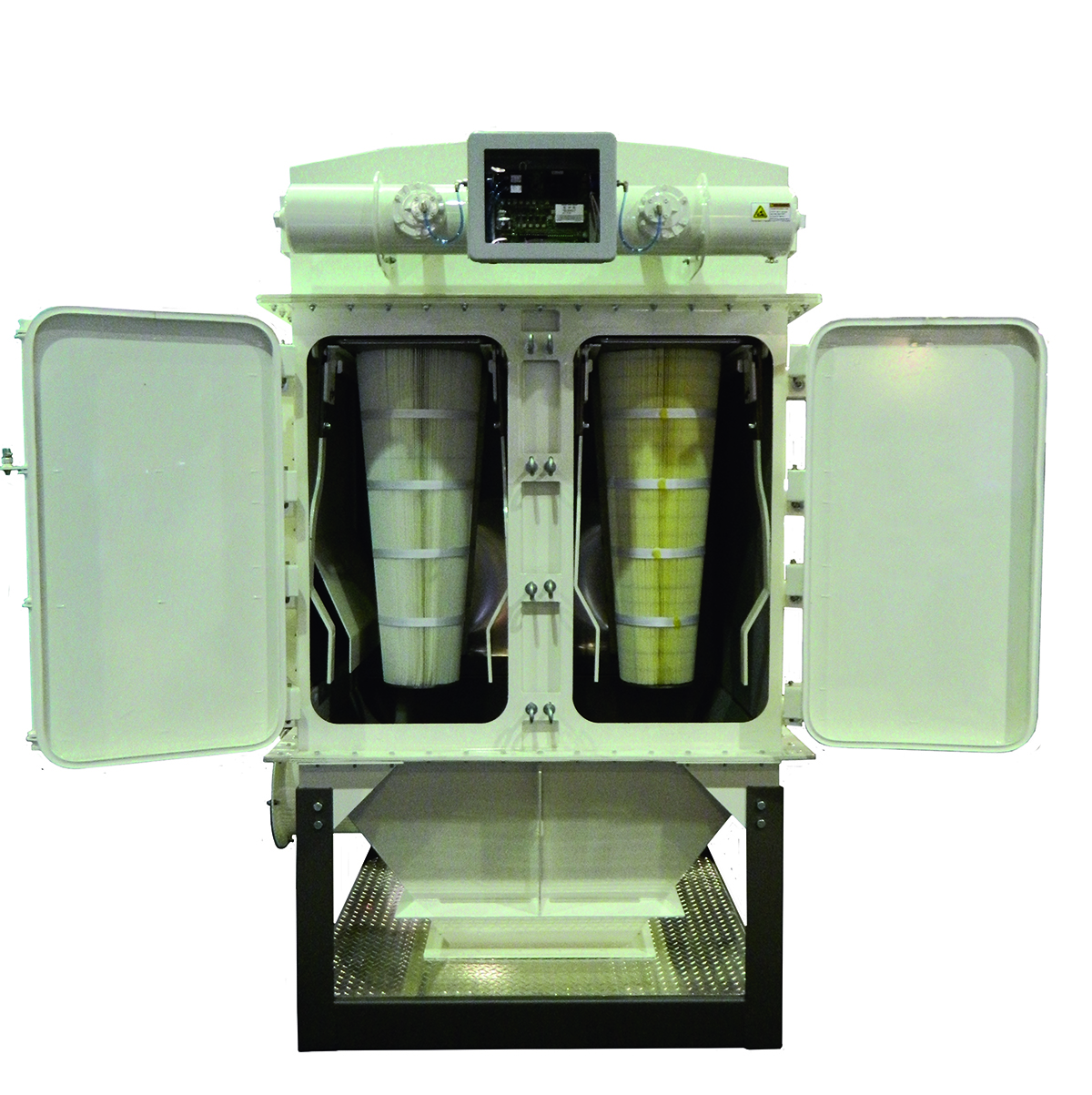 Manufacturer of air filtration products, Schenck Process, has announced the release of its new Vertical Cartridge Filter (VCF), designed for removing industrial dust and handling medium to high air volumes.
The new dust collector has a cartridge clamp system which simplifies replacement of the filter media. The filter is also equipped with a smart timer which includes an on-board sensor that reads the pressure drop across the filtering elements for on demand cleaning, resulting in reduced compressed air consumption.
A standard radial inlet allows for high levels of material separation during moderate air volume applications while the optional high entry inlet with a pre-separation chamber is designed for high volume systems. The chamber separates the largest powder particles safeguarding the media from excess loads of pollutants.
Each unit is constructed with reinforced carbon steel that is rated for 6.5 psi Pred. The VCF has also been Pred-validated through a full scale third party explosion test.