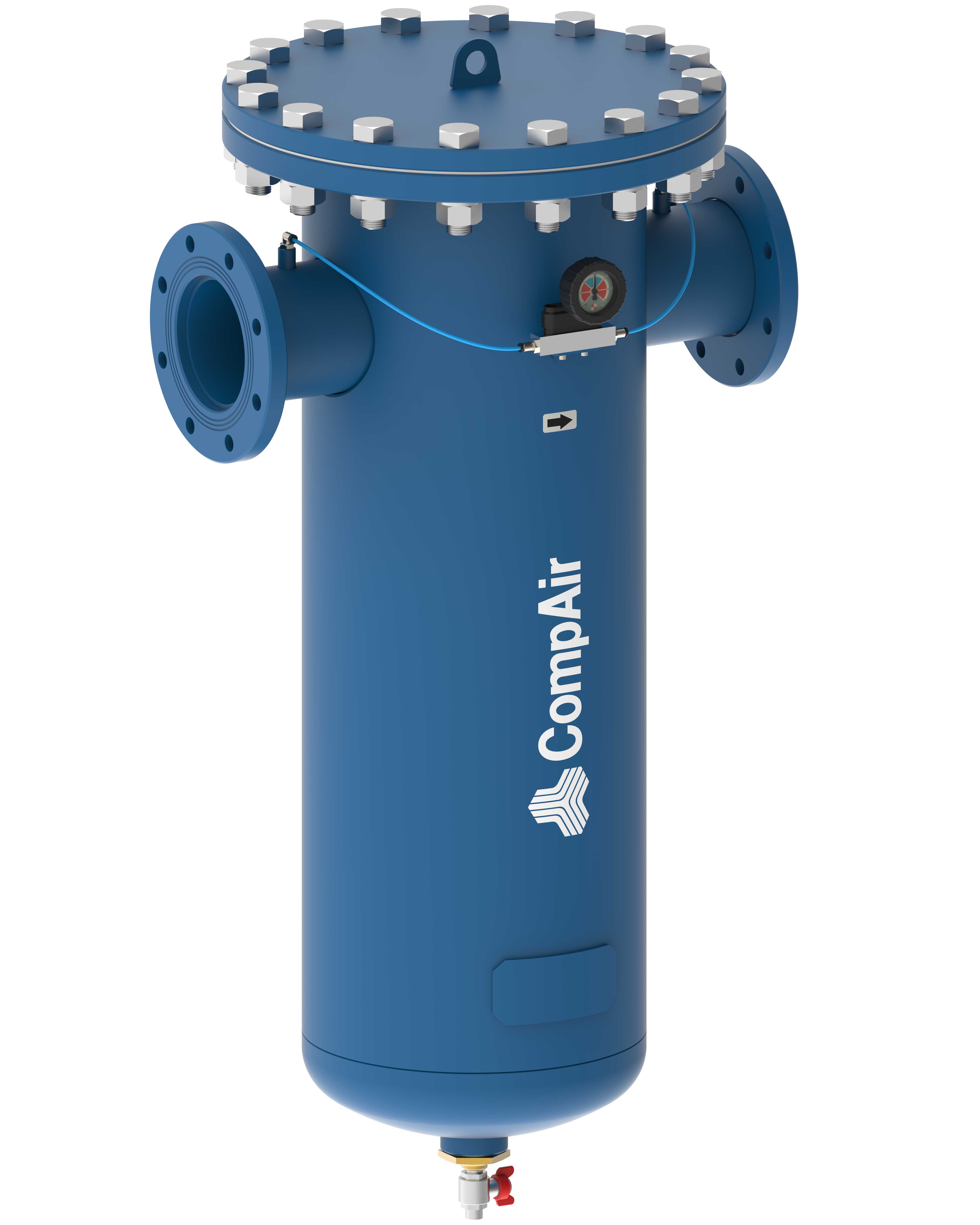 CompAir has launched two new air purification ranges, the CF range of air filters and the X range of water separators, protecting compressed air systems from damage.
The CF cast aluminium range of compressed air filters delivers flow rates of up to 45 m3/min. There is also a range of CF flanged filters available for applications with higher flows, providing flow rates of up to 516 m3/min.
The new filters feature a differential pressure indicator, allowing operators to monitor any pressure drops in line with ISO 5001 and ISO 11011 guidelines and save energy.  Other features include a proprietary coating on the inside and outside filter surfaces, providing corrosion protection against harsh industrial environments, and an ergonomic bowl design with a 'no-touch' filter element.
The new X range of water separators helps ensure a coalescing filter is operating efficiently by removing most bulk liquid contamination from the compressed air. Available in flow rates of up to 200 m3/min, the X range reduces differential pressure and requires minimal maintenance.