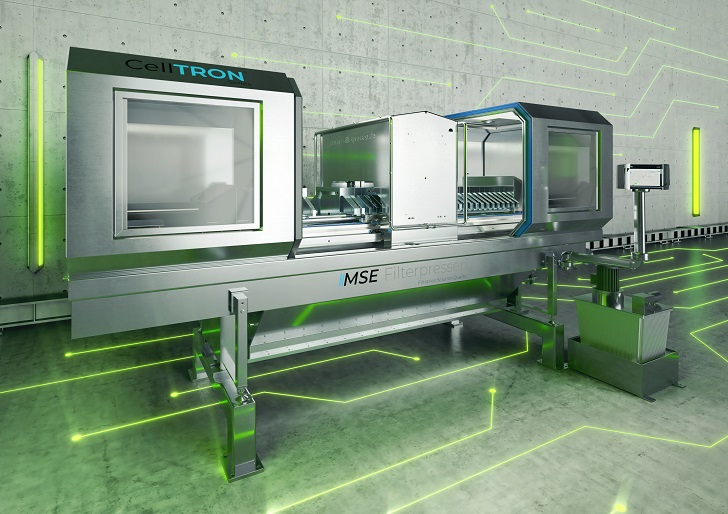 The Celltron filter press from MSE aims to help fulfil the ever-increasing demand for batteries of highest storage density and reliability.
MSE say that the design has completely revised the traditional filter press system. The new product series features a filter press emptying system with lifetime error message, an automated filter cloth washing system with an additionally implemented CIP-function, and an automatically opening machine housing with integrated swivelling funnel for filter cake discharge.
In contrast to conventional filter presses, the manufacturers claim that new development guarantees a complete, almost gas-tight encapsulation of the filter press while protecting the operating personnel and ensuring product quality.
According to MSE, the filter press meets the specific requirements for the dewatering of special (metal) sludges in harsh environments. In addition to standard configurations for battery cell production, this technology series is also suitable for demanding applications that require highest safety and efficiency standards and maximum operational reliability.