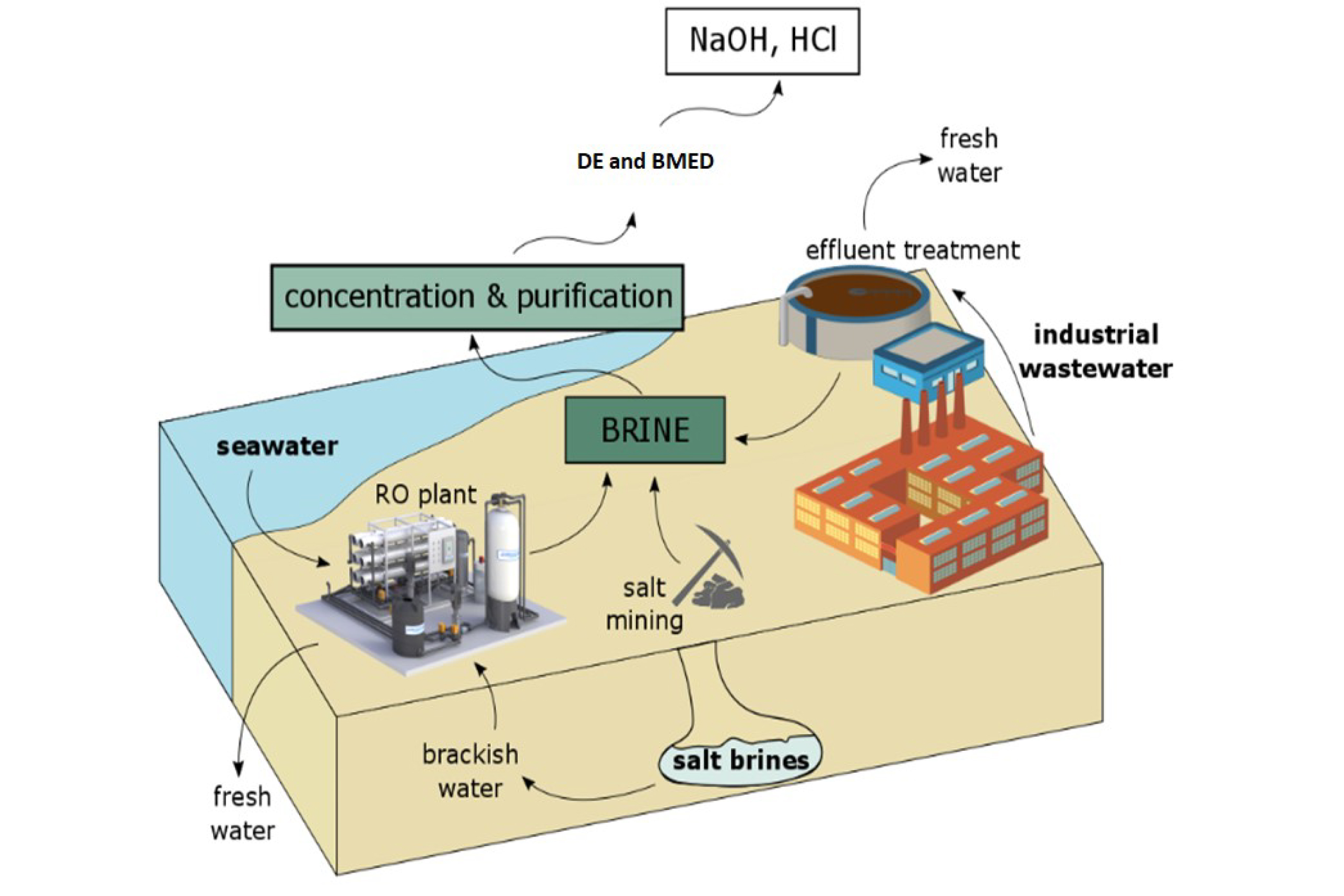 Researchers at MIT have analysed the potential for producing useful chemicals from concentrated waste brine and proposed a method which both diminishes its environmental impact and makes the desalination process more economically viable.
Currently, the world produces more than 100 billion litres (about 27 billion gallons) a day of water from desalination, leaving a similar volume of concentrated brine, which is usually disposed of by dumping it back into the sea, a process must be managed carefully to prevent damage to marine eco-systems and which requires costly pumping systems.
Converting the brine into useful products can be both economically and ecologically beneficial and uses standard chemical processes, including initial nanofiltration to remove undesirable compounds, followed by one or more electrodialysis stages.
In a new study, described in the journal , MIT researchers show that through fairly simple processes the waste material can be used to produce sodium hydroxide and hydrochloric acid. The sodium hydroxide can be used to pre-treat seawater going into the desalination plant. It changes the acidity of the water, helping to prevent fouling of the membranes used to filter out the salty water.
Hydrochloric acid can be made on site from waste brine using established chemical processing methods and is then used for cleaning parts of the desalination plant and is also widely used in chemical production and as a source of hydrogen.
This news item is an edited excerpt of an article which originally appeared in MIT News, reprinted with the permission of MIT News. The full article from MIT News can be found here.