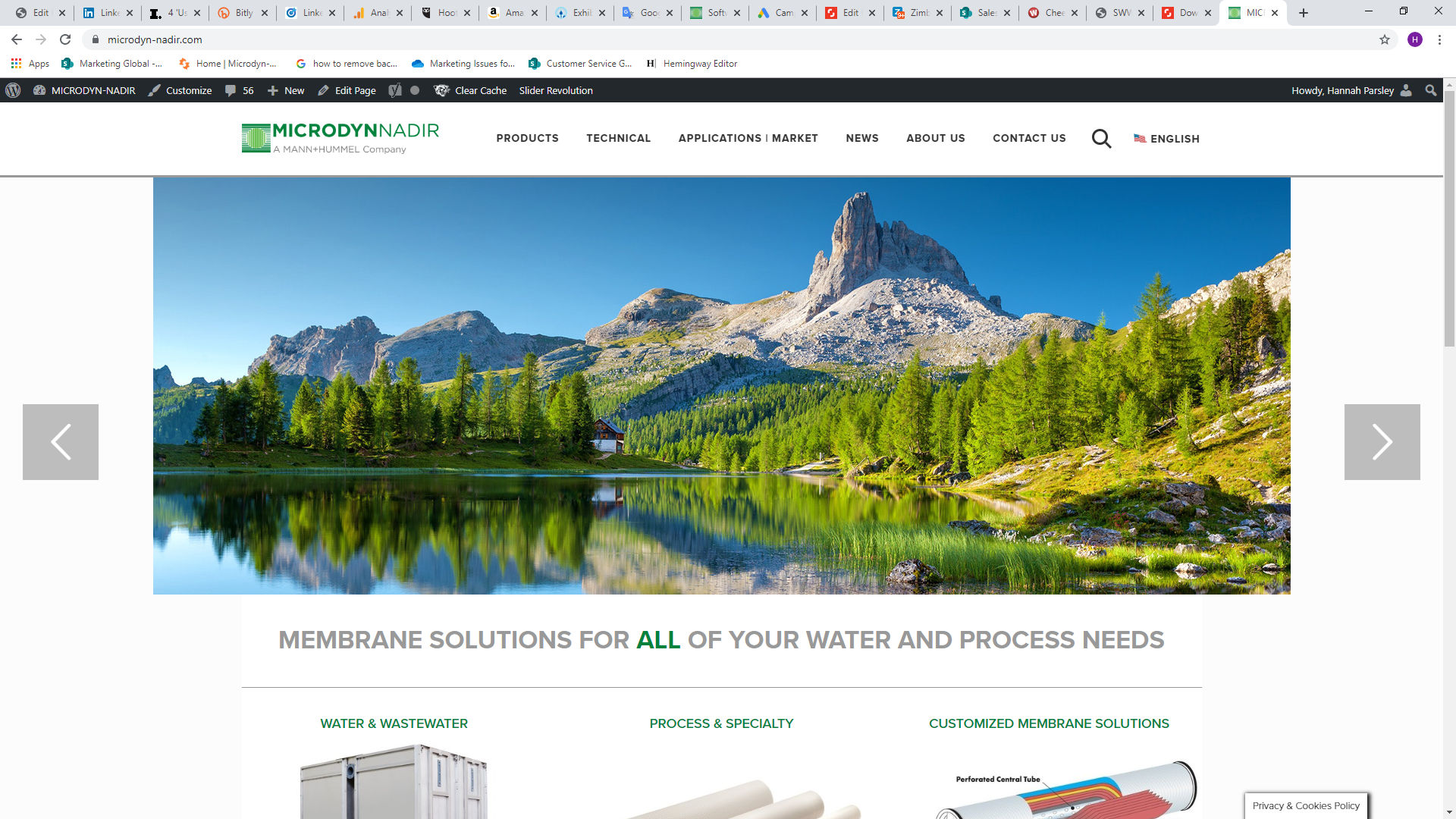 Microdyn-Nadir's new website places an emphasis on products, applications and availability of technical material, with a focus on customer engagement.
The improvements allow customers to find what they need quickly. In addition, the website offers the option to view pages in English or Simplified Chinese. German is expected to be available soon, followed by Italian in the new year.
Jon Goodman, global commercial director at Microdyn-Nadir, said: "One of the more exciting changes on the new website is the addition of multiple languages. As a global company, we want our website to be a resource to help our customers find solutions for all their membrane separation challenges, wherever they are in the world."
The most striking visual difference is the vivid scrolling photo display on the homepage showing application examples for some of the products manufactured by Microdyn-Nadir.
To help customers find products to fit their applications easily, the "Products" menu option on the navigation bar has been re-imagined. The list of products is now split into two groups, either Water & Wastewater applications or Process & Specialty.