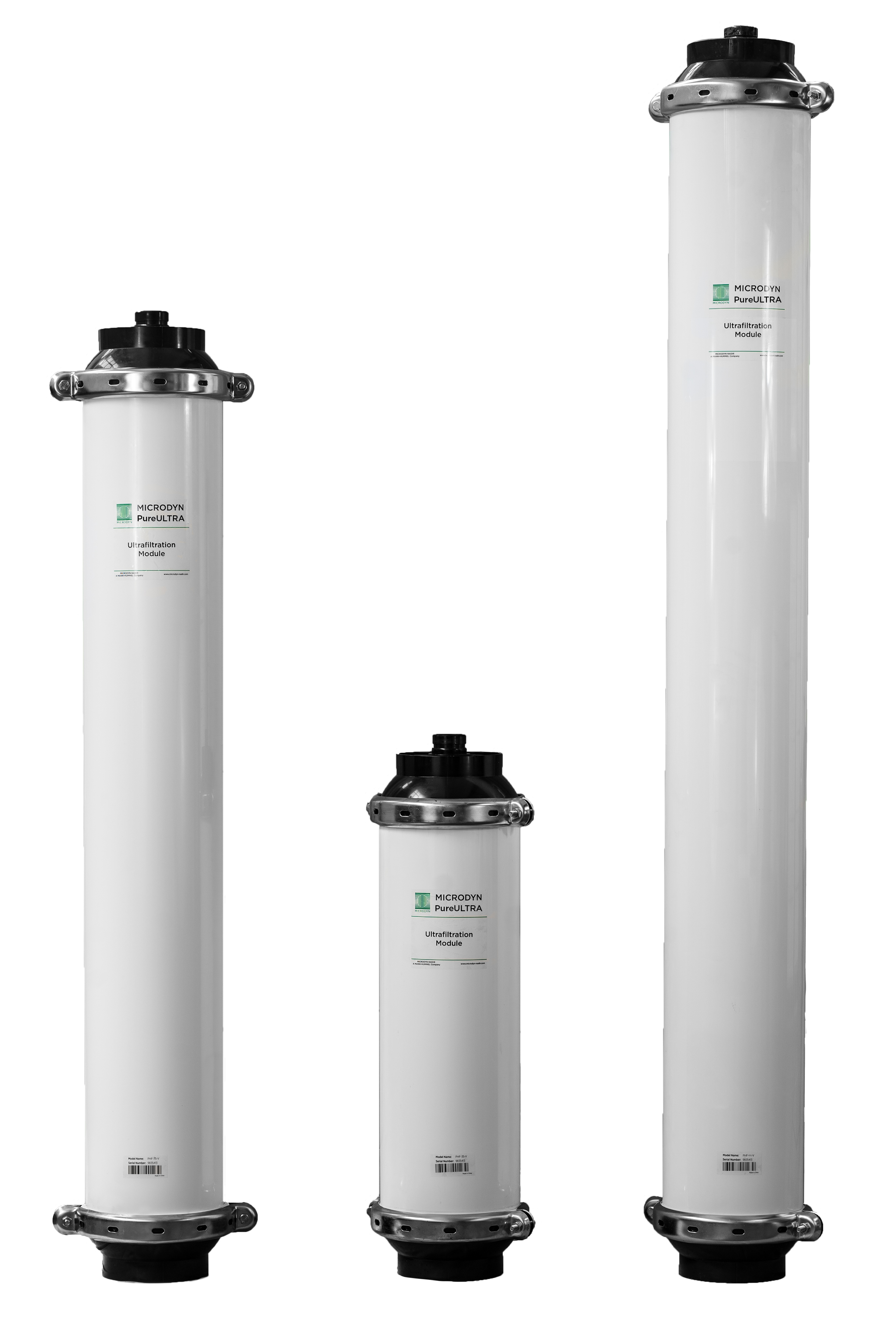 Microdyn-Nadir's new brand for its hollow fibre PVDF ultrafiltration (UF) product line is the Microdyn PureULTRA module for treating surface water, ground water, sea water, and tertiary treated wastewater.
Previously under the brand name OLTREcap, the new Microdyn PureULTRA hollow fibre UF product remains focused on water treatment and pretreatment to reverse osmosis (RO) and nanofiltration (NF) as primary applications.
Highly hydrophilic modified PVDF hollow fibre offers high tensile strength and chemical tolerance, resulting in increased overall membrane life after exposure to aggressive cleaning regimes. Microdyn PureULTRA UF modules can also be operated at low pressures and optimum flux, leading to lower operating costs. The modules are available in three configurations different membrane areas depending on the model.
In addition to Microdyn PureULTRA, which is a standard, hollow fibre module, the company also offers specialised UF products for niche applications, including Microdyn AQUADYN UF for oily water applications and Microdyn iSep 500 for difficult-to-treat wastewaters.