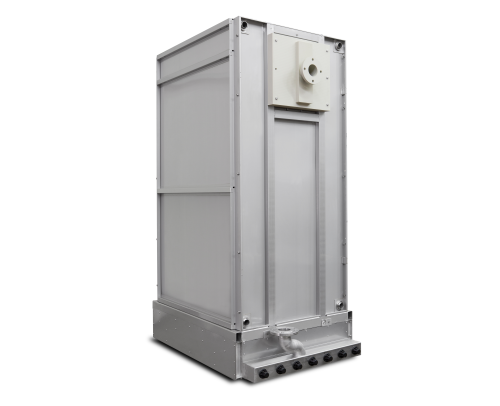 At IFAT, booth A2 227, Microdyn-Nadir will be displaying its latest submerged MBR module designed for advanced wastewater treatment - the Bio-Cel L, the successor to the Bio-Cel BC 416.
The features of the Bio-Cel L will be available at 480 m2 membrane area per module. Stainless steel housing and maximum stability give a 20% higher packing density.
The Bio-Cel Membrane Laminate Technology is the combination of two technologies. It is not a hollow fiber or a plate, but a hollow sheet. Unlike a plate and frame construction, the Bio-Cel is backwashable like a hollow fiber module and at the same time problems such as fiber clogging cannot occur.
Mechanically cleaned
The manufacturers claim that the Bio-Cel is also the only module design that can be cleaned mechanically. The smart Mechanical Cleaning Process (MCP) minimizes chemical demand and makes the use of chemicals unnecessary. This saves cost, minimizes downtime due to required intensive cleanings and keeps the permeability stable. The module's membrane laminate technology is equipped with a self-healing mechanism, allowing the laminate to 'heal' itself in less than two minutes. These results in constantly high effluent qualities even in case of damage caused to the membrane.