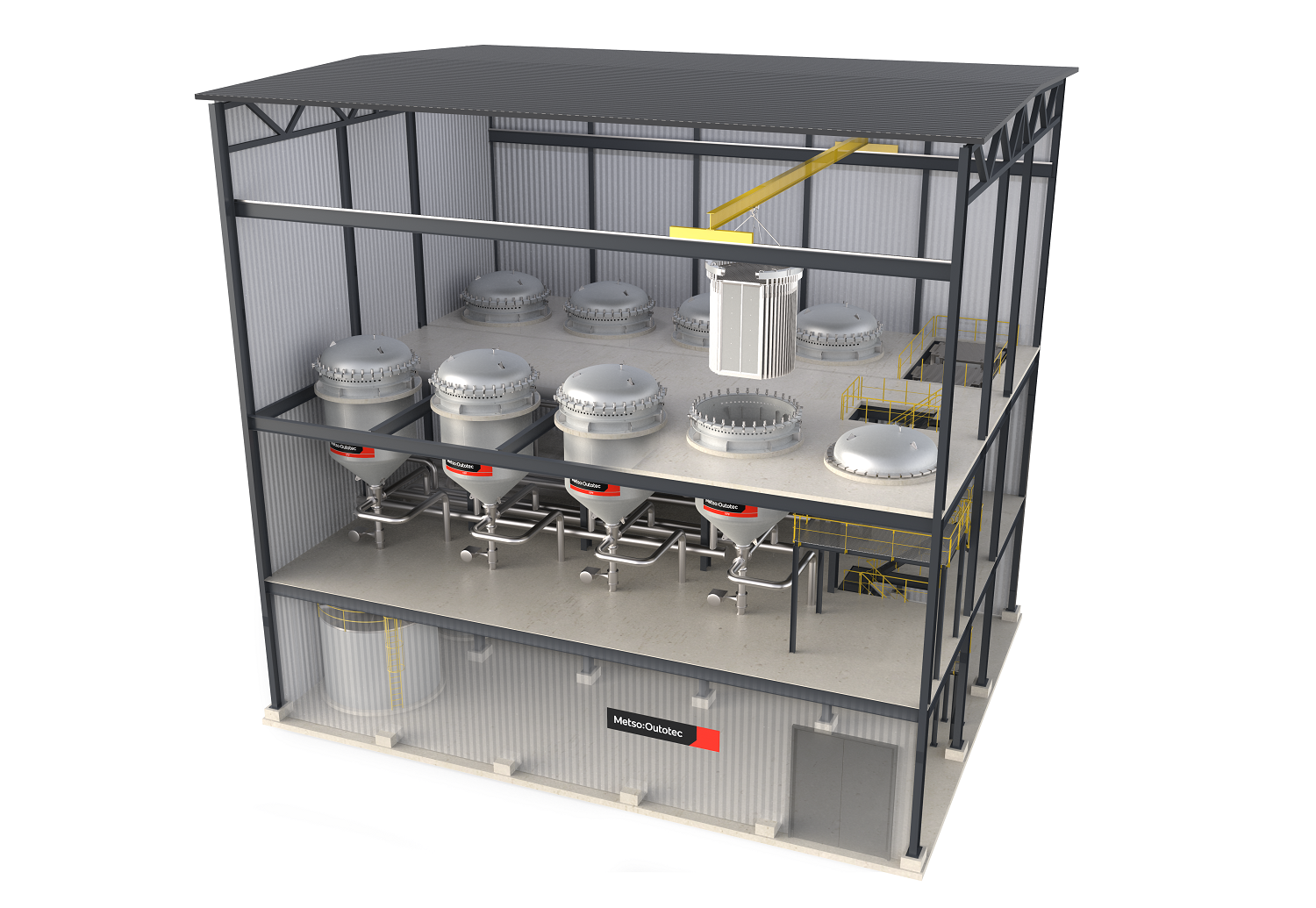 Metso Outotec has released its higher capacity Vertical Pressure Filter (VPF) which optimises the removal of suspended solids before alumina hydrate precipitation, reducing entrained particulate concentrations in sodium aluminate solutions to a level of only a few milligrams per litre. 
The company's VPF is part of its portfolio of Planet Positive products. Its design features improve sustainability and overall process performance and cut costs. The automatic cloth cleaning and cake discharge steps at the end of each filtration cycle ensure maximum filtration time in subsequent cycles. The VPF includes sequence control for multiple filters and can be fully integrated with the plant's automation system.
The design features of the VPF make it safe and cost efficient to operate and maintain. The filter vessel remains securely closed and sealed during filtration, cloth cleaning, and cake discharge, and has easy access for inspection and maintenance. Filter leaves can be easily replaced as single units with the use of an overhead crane.
The company says the Metso Outotec VPF provides high levels of solids removal and complements it wide offering in alumina technology.