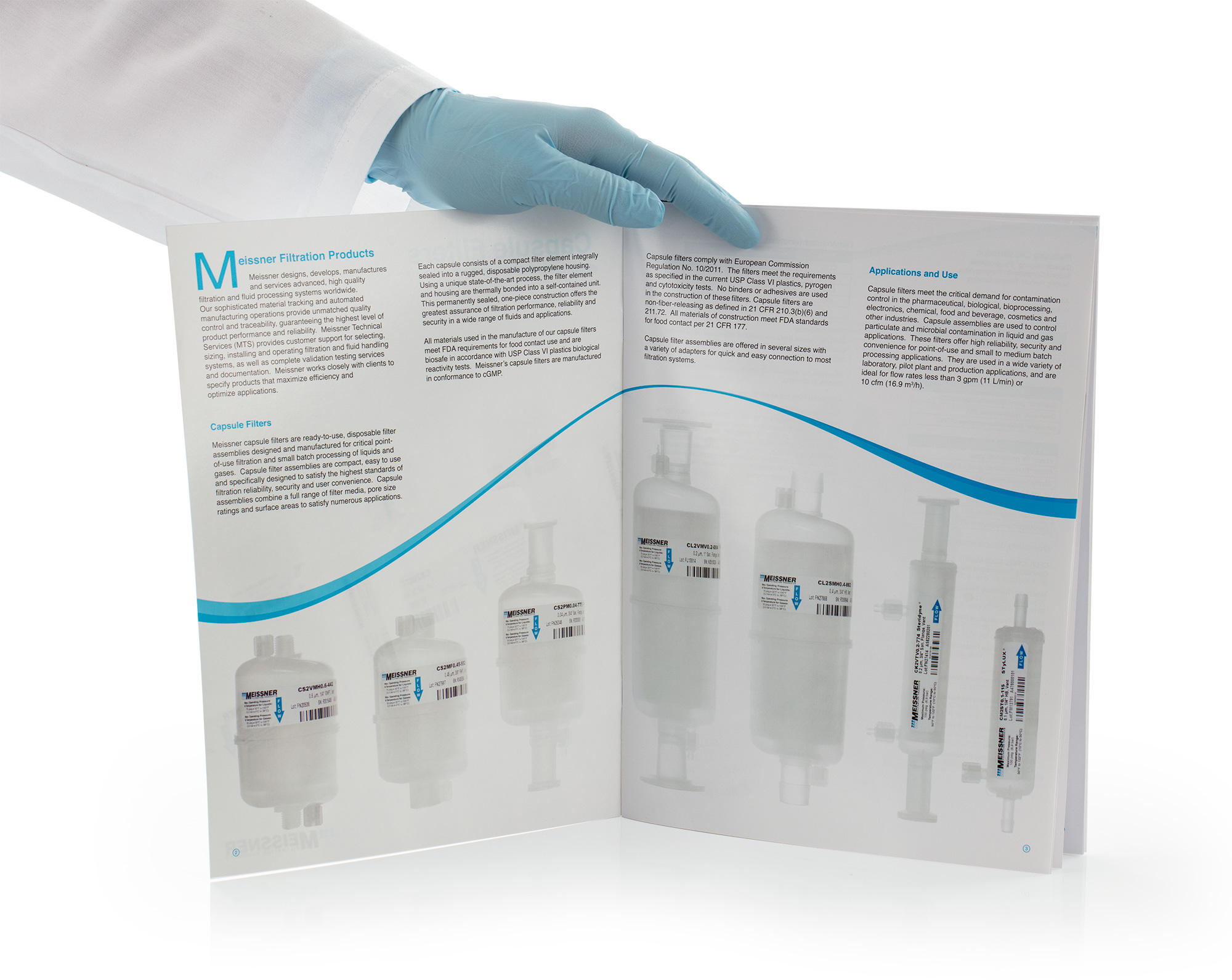 Microfiltration manufacturer, Meissner has released its new capsule filter brochure which features the company's expanded capsule filter portfolio.
Organised by media type, the brochure highlights advantages of each capsule filter and lists typical manufacturing applications. Water and air flow rate charts provide filter sizing guidelines. Bacterial retention and integrity test data are detailed for reference. General specifications are also covered along with operating temperatures and pressures, overall dimensions, effective filtration areas and inlet and outlet connections for each capsule model.
A capsule filter ordering matrix guides users through the selection of components for each filter. An overview of Meissner Technical Services (MTS) is provided, as it offers support for selection, sizing, installing, and operation of filtration systems, as well as validation testing services and documentation.
The brochure highlights media options (0.04 µm to 99 µm), including PVDF (SteriLUX and Steridyne), PES (STyLUX and EverLUX), PP (Chemdyne), PTFE (Ultradyne), borosilicate glass microfiber (Protec), PP microfiber (ALpHA and Vangard), and PP depth (DeltaMax and DeltaDepth). Also included is Meissner's ALpHA G polyester media, featured for its compatibility with gamma irradiation cycles commonly used to sterilize single-use systems.