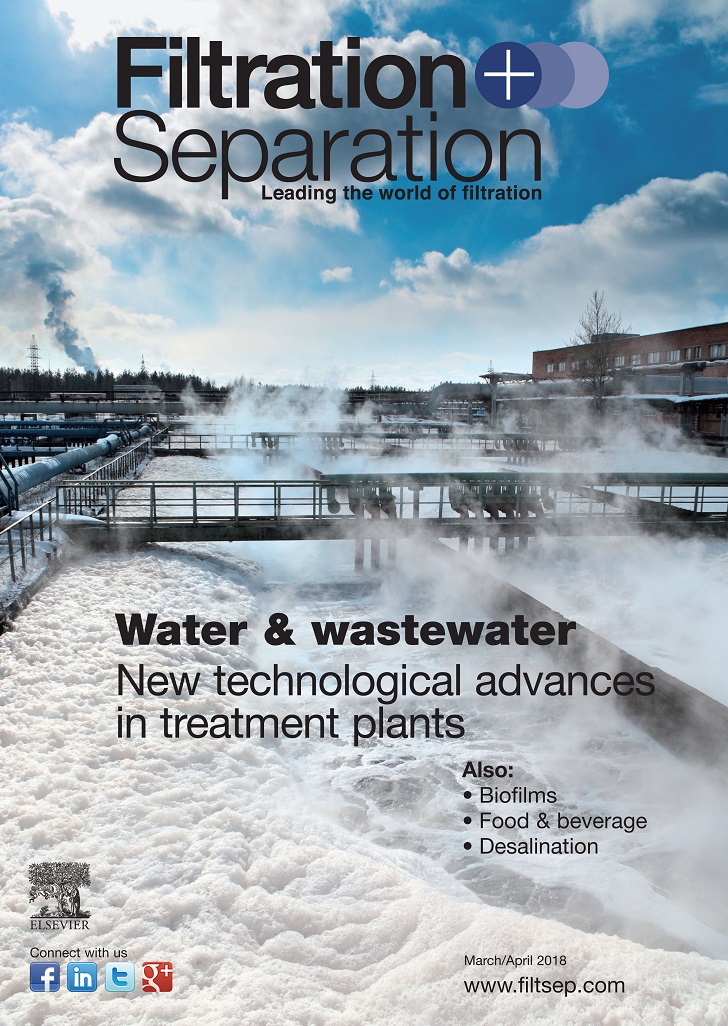 Among the solutions we present to today's challenges in the upcoming issue of Filtration+Separation are:
How hybrid meshes can reduce costs of raw materials
Where can high-efficiency decanter technology increase fruit juice yield?
Which smart technologies can help make 'unusable' land produce 130 tonnes of vegetables?
How can design of experiments improve RO membrane performance?
Why can a liquid based treatment be an answer to biofilm build-up?
What advantages do packaged treatment plants offer?
How can a flotation circuit aid the recovery of valuable metals from tailings?
Plus industry and technology news, event listing and research abstracts.