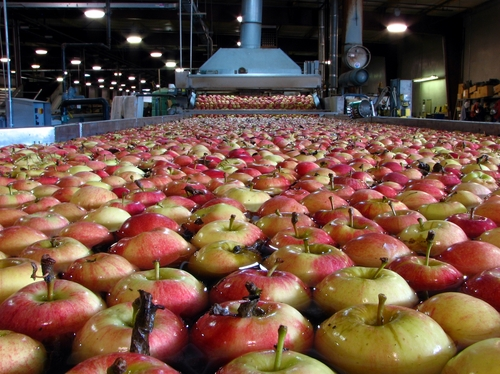 In this article, Anthony Bennett will investigate the use of filtration and separation technology in the food and drink industry with the particular focus on reusing water on industrial sites. He will present technologies for feed water treatment and effluent treatment and show how implementing those approaches can lead to cost savings and environmental benefits providing suitable process control and optimization measures are implemented. The author will present case studies from Aquabio, Pentair and Polymem that illustrate reuse applications using membrane, filtration and membrane bioreactor (MBR) technology.
The article will introduce the overall approach to re-using water on an industrial site and describe the factors to be taken into account in a food and beverage environment. It will say that Internal recycling has a number of benefits such as saving costs associated with purchasing water and discharging waste and utilizing energy (such as biogas) from waste streams, whilst providing other environmental benefits, but advanced technology is required along with effective process control and monitoring to ensure reliable operation.
The article will be investigating proven process solutions for the treatment of alternative water sources or mains water supplies and the treatment of waste effluent on site for internal reuse, or discharge to local watercourses or the local sewerage system. The article will also include a discussion around the issues involved in implementing alternative water sources and reusing water on site.
The article will also include examples of operating systems, outlining features and provide some thoughts on future developments in this area.