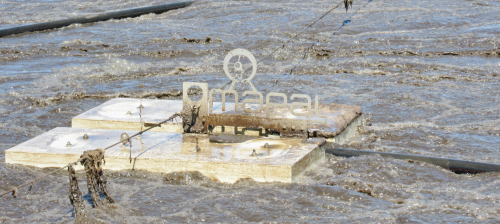 The company which has developed the innovative floating fine bubble aeration system (FFBA) has made the cut in the 2015 Environment and Energy Awards taking place in Birmingham, UK in April.
Nominees had to demonstrate to a panel of independent industry experts how their technology can and will improve both environmental impact and energy savings in their field.
Mapal Green says the FFBA has demonstrated its potential for energy cost saving and lower maintenance bills with Thames Water, United Utilities and Anglian Water, all of whom are rolling out trials with the company. Both Xylem and Siemens have also recently signed agreements with Mapal to deploy its technology.
 "This is great news for all our customers and staff as we are now beginning to see the potential of our technology recognised more widely in our industry," said CEO Zeev Fisher.