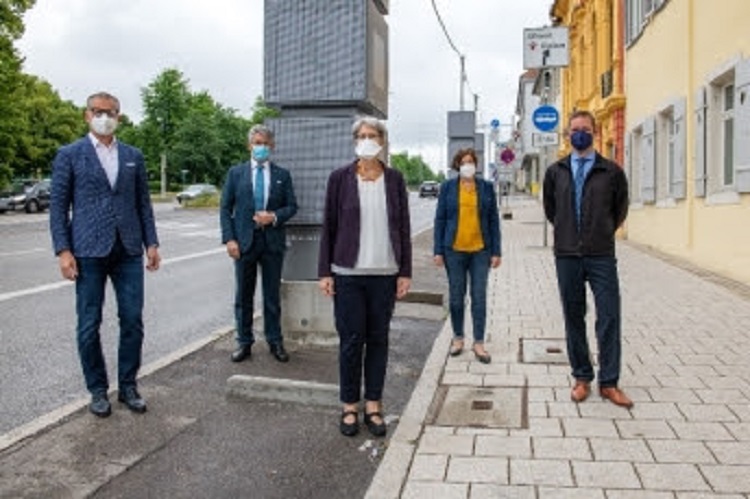 German filter manufacturer Mann+Hummel has begun the installation of its Filter Cubes in Ludwigsburg's Schlossstrasse, distributed over 250 m.
When the project is completed, a total of 15 columns will ensure a significant reduction in the concentration of fine dust and nitrogen dioxide along the street.
Mann+Hummel's Filter Cubes are designed for polluted roads and junctions. They draw in the polluted air and bind over 80% of the nitrogen dioxide (NO2) and particulate matter (PM10). The technology includes a combination filter, which comprises an effective particle filtration layer and activated carbon layers that adsorb NO2 very effectively due to their large surface area. The technology has a particularly low pressure drop which means it effectively cleans the air with very little use of energy. The Filter Cubes' modular design allows them to be assembled to form a filter column.
In addition to various locations in Germany, Mann+Hummel Filter Cubes are also used in Brazil, China, India and South Korea, among other places. Further projects are currently being planned in Hong Kong, Mexico, Colombia, Singapore, Taiwan and Thailand.