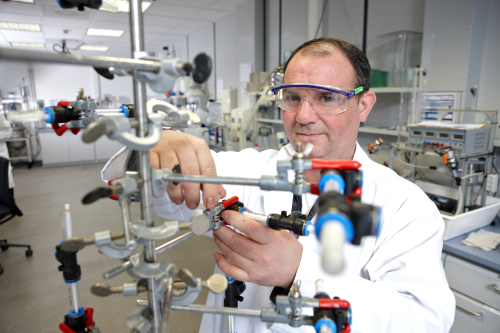 Mann+Hummel presented its new and improved PES (polyether sulfon) hollow fiber membrane at Aquatech in Amsterdam earlier this month. 
This development, the company states, paves the way for new uses in demanding applications in water filtration.
PES hollow fibers with optimised pore structures are used in new, modular filtration systems with up to 50 filter modules. Different membrane designs with pore sizes of 20 to 50 nm are available.
The material properties of the new PES membranes open new areas of applications in water filtration that place greater demands on the filter elements. The main advantages are more than double the filtration performance in combination with reduced energy consumption. 
The new module design combined with an optimised flow geometry offers significantly improved operating parameters and a longer operating life. This applies to conventional applications in water and wastewater treatment as well as under extreme operating conditions in industrial applications.
PES membrane modules consist of a bundle of semipermeable hollow fibers combined with an optimised cartridge design.
A variety of cleaning concepts are available for different applications.
- Forward flush
- Air scouring
- Backflush with permeate
- Backflush with permeate/air scouring
 Optimum regeneration of the membrane is achieved through the freely combinable selection of the above-mentioned options.
Ultrafiltration systems featuring the new PES membrane technology from Mann+Hummel are suitable for the pre-treatment and treatment of municipal and industrial process and service water. Further application areas include the treatment and recycling of water and fluids in the food, beverage and biotechnology industries.
The growing world population, increasing industrialisation, greater awareness of water and nature conservation even in emerging markets, ever more stringent environmental requirements and the fact that water is such a scarce resource in so many places will mean even greater demand for clean water in the future.
Water treatment with innovative filtration technologies can satisfy this demand while also completing the water cycle and preventing waste. Consequently, experts value the global filtration market at around €40bn, some 25% of which lies in the area of water and wastewater treatment – and this trend is growing rapidly.