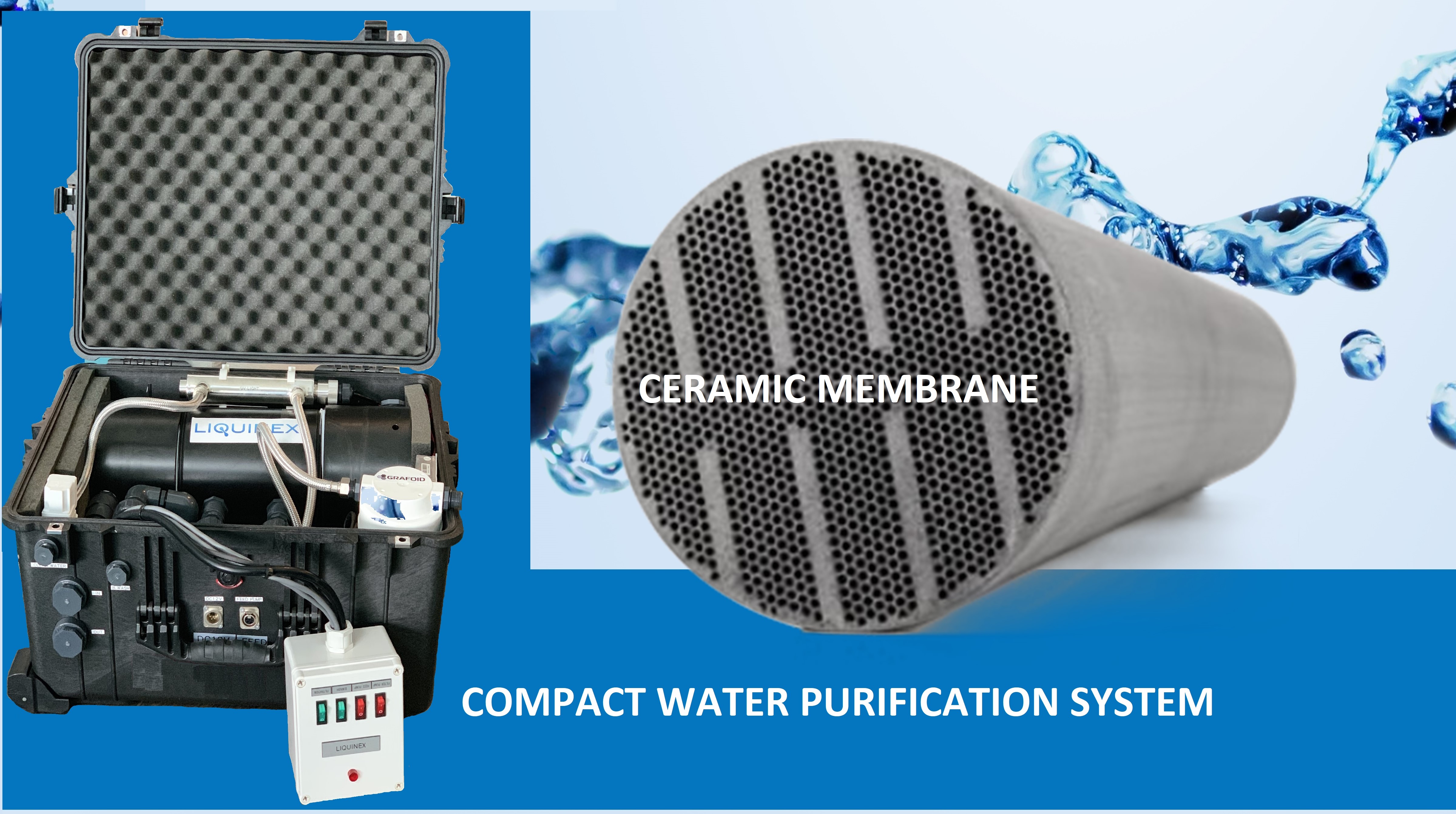 The Singaporean water treatment and recycling company Liquinex, developers of a compact, solar-operated water purification system the size of a suitcase, has won a global water award in Dubai.
Liquinex was awarded first place in the Innovative Research and Development Award International Institutions, part of the Mohammad Bin Rashid Al Maktoum Global Water Award.
The company was one of 10 winners from eight countries, who received their awards for producing innovative solutions to secure clean water for poor communities, during a ceremony organised by the UAE Water Aid Foundation (Suqia).
The Liquinex compact water purification system is the size of a suitcase and weighs under 30 kg, so is easily transported and able to access remote areas. It can operate on a 12V DC battery or with solar, wind or pedal power.
The water treatment uses a ceramic filter instead of polymeric membranes to withstand high temperatures and acidic content.  Swedish company Lightlab supplies technology which uses mercury-free UVC tubes to remove bacteria and viruses, and a filtration cartridge from Grafoid, a Canadian graphene research and development company, removes heavy metals such as arsenic and lead.