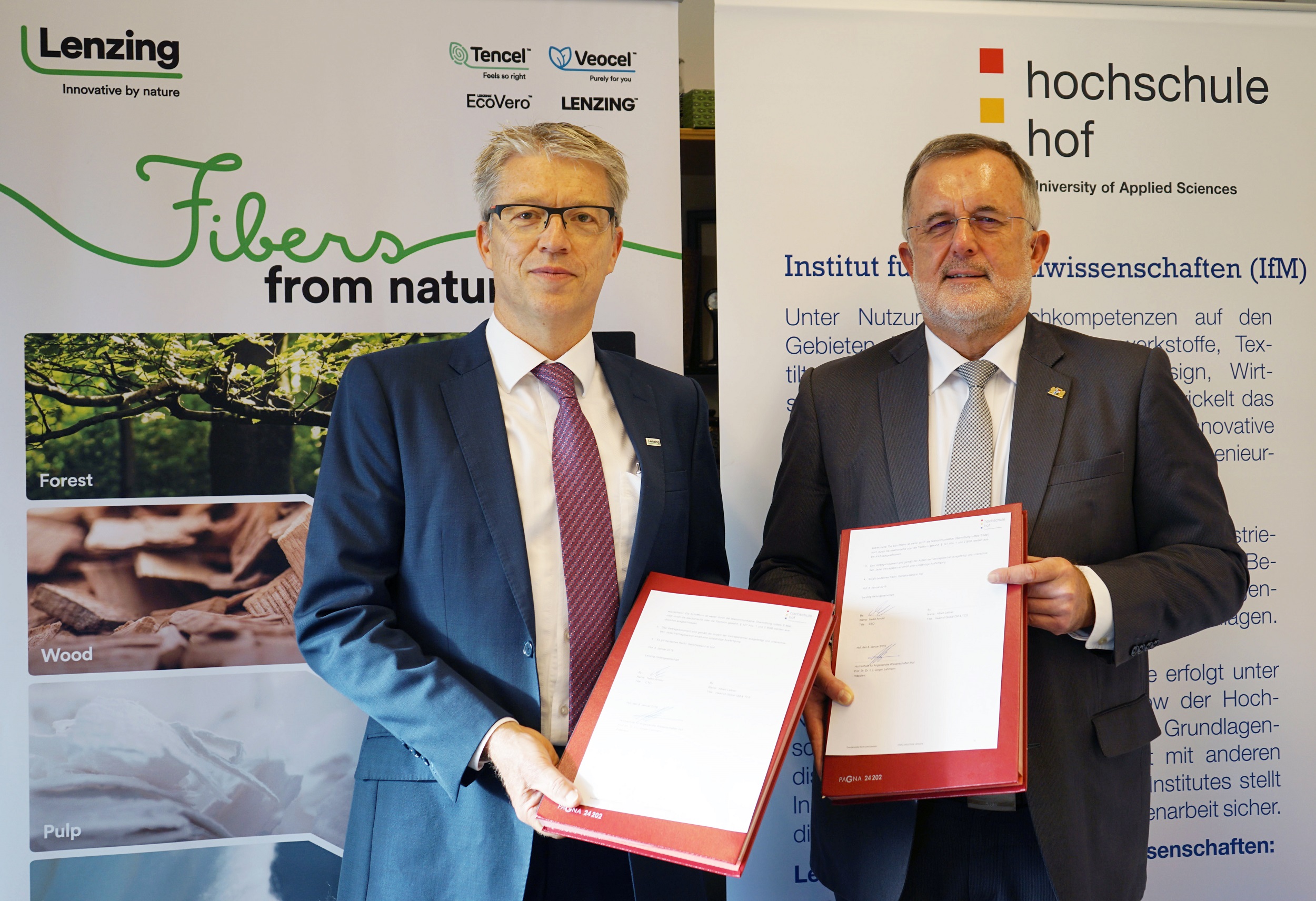 The Lenzing Group, specialists in wood-based fibres, is expanding its offering for the cosmetics, hygiene and medical sectors through a collaboration with the Hof University of Applied Sciences in Saale, Germany.
A significant amount of Lenzing fibres are designed for daily cosmetics and hygiene products and are also increasingly used in medical applications. Now the company has signed a co-operation agreement with the Hof University of Applied Sciences and will use its machines and technologies in a new spunlacing line for nonwoven applications.
The Lenzing Group will use the university's new technology centre for nonwoven applications at the Münchberg Campus of the university when it is completed at the beginning of 2020. The company will focus on further development and testing of its fibres and will have access to state-of-the-art machinery and technologies.
Wolfgang Plasser, vice president of Global Business Management Nonwovens, said that using the facilities made available by the university will allow the company to carry out more extensive testing and develop new applications more quickly. He added: "As a result, we will open up new product groups in the medical sector, for example in wound care, in light of the fact that nonwovens made of our fibres do not contain any chemical binding agents."