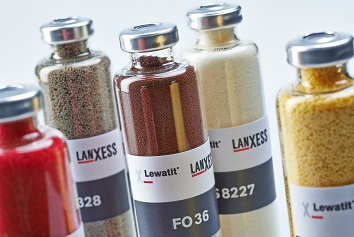 Since its inception in 1993, 22 March has been UN World Water Day when the world is encouraged to take action to tackle the water crisis. Today, there are over 663 million people living without a safe water supply close to home and coping with the health impacts of using contaminated water.
This year's World Water Day theme is wastewater and the UN says that almost all the wastewater from our homes, industry and agriculture flows back to nature without being treated or reused. This means that it pollutes the environment and loses valuable nutrients and other recoverable materials.
When it comes to wastewater the goal therefore is to avoid and recycle instead of conventional disposal. LANXESS says it is doing this with its own production facilities. The volume of process wastewater produced by the Group relative to product output has fallen by 6% in the last five years. 
There is a great deal of potential for using process water sustainably and minimizing wastewater in industry. The chemical industry bears a particular responsibility for water because it can provide key solutions. With its long experience in water treatment, and related products and technologies, LANXESS is meeting these challenges head-on. Reverse osmosis and ion exchange in water treatment play a vital role in achieving these goals. The market for reverse osmosis membrane elements is currently projected to grow at an above-average rate of 10% annually over the next three years. In the case of ion exchange resins, future growth is predicted to average 4% per year.
Some of the technologies from LANXESS include the use of Lewatit ion exchange and specialty adsorber resins, which are used to remove pollutants, such as nickel, nitrate, perchlorate, borate and hydrocarbons, from drinking water. 
In addition, the membrane elements in LANXESS's Lewabrane line of membrane filtration products are spirally wound, thin-film, composite membranes. They filter out undesirable substances from water, such as salts, pesticides, herbicides, viruses, bacteria and particulates.
LANXESS's Lewabrane line of membrane filtration products are spirally wound, thin-film, composite membranes.
Arsenic pollution is one of the most dangerous forms of drinking water contamination. You can't taste it, you can't smell it, but the toxic substance accumulates in the body. The hybrid adsorber Lewatit FO 36 and the iron oxide adsorber Bayoxide E33 are specially designed to remove arsenic from drinking water and wastewater. The core of the Bayoxide system is a solid bed of iron oxide beads. They have finely structured surfaces that adsorb pollutants when contaminated water flows over them.
Bayoxide E33 from LANXESS also has another area of application as well as drinking water. These include wastewater treatment, e.g. in mining, or the treatment of contaminated groundwater in the vicinity of abandoned industrial plants. 
LANXESS and its products are meeting the challenges of harmful substances in water and playing its part in tackling the water crisis with its specialist technologies.