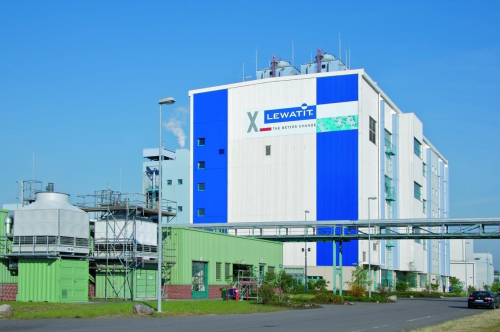 The plant was already operating almost at the limit of its capacity when Lanxess announced plans to expand last year.
"We have expanded the capacity of our plant in Bitterfeld so that we can continue meeting the rising demand for reverse osmosis membrane elements. This step makes us even more attractive as a supplier to major customers,"explained  Jean-Marc Vesselle, head of the Lanxess Liquid Purification Technologies business unit.
Lanxess says that the market for reverse osmosis membrane elements is projected to continue growing at an above-average annual rate of 10% (CAGR 2015–2020) in the years ahead.
In addition to the membrane elements plant, Lanxess also operates the world's largest plant for monodisperse ion exchange resins in Bitterfeld.
New Lewabrane ULP range
Lanxess has been expanding its line of membrane elements since production began in September 2011 and the products were introduced to the market in early 2012.
The new Lewabrane ULP line has been launched to remove micropollutants in water treatment. These ultra low pressure elements display higher water permeability than standard elements, while offering the same high level of rejection of critical substances. The operating pressure required in the pressure vessel is 40% lower, which reduces operating costs.
Aquatech
Lanxess will be exhibiting the new Lewabrane RO ULP line of membrane elements along with its Lewatit-brand ion exchangers, Lewabrane line of reverse osmosis membrane elements and Bayoxide iron oxide adsorbers for water treatment at Aquatech 2017 in Amsterdam, the Netherlands from 31 October to 3 November 2017.
"At Aquatech, we want to demonstrate our competence as an experienced, all-around supplier to a broad, international, professional public," said Vesselle.
Lanxess's will be at Aquatech 2017 in Hall 1, Stand 01.314 Amsterdam RAI from 31 October to 3 November 2017.
LewaPlus
The LewaPlus software application for integrated system design will also be available for demonstration at the Lanxess stand at Aquatech. It supports the simulation and design of both reverse osmosis (RO) and ion exchange (IEX) processes for water desalination.
The LewaPlus design software can also be downloaded from this website free of charge at http://lpt.lanxess.de/