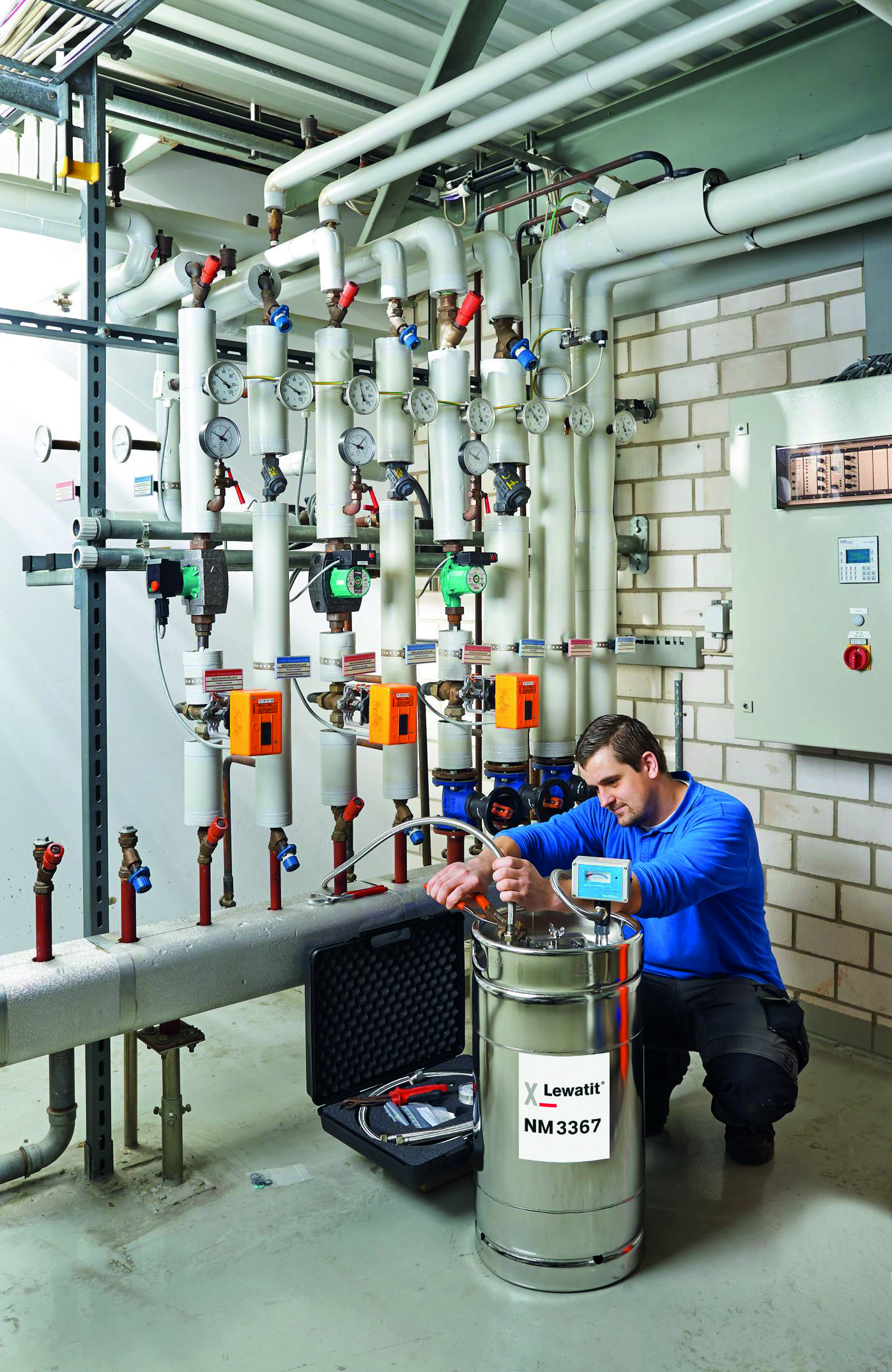 Lanxess has developed the Lewatit NM 3367 mixed-bed ion exchange resin to demineralize the water used to charge and top up modern hot water heating systems.
Lewatit NM 3367 differs from other mixed-bed systems on the market in several respects. The specific mixing ratio takes into account the fact that anion exchange resins generally have a lower capacity than cation equivalents.
Were this not allowed for, further anions could react with the hydrogen ions released by the still active cation exchange resin after total loading of the anion exchanger. Carbonic acid would thus be generated from hydrogen carbonate anions, and even more aggressive mineral acids from chloride, nitrate or sulfate.
The system also owes this high efficiency to a special process for reloading the anion exchange resin used, which results in a hydroxide ion loading of over 90%.