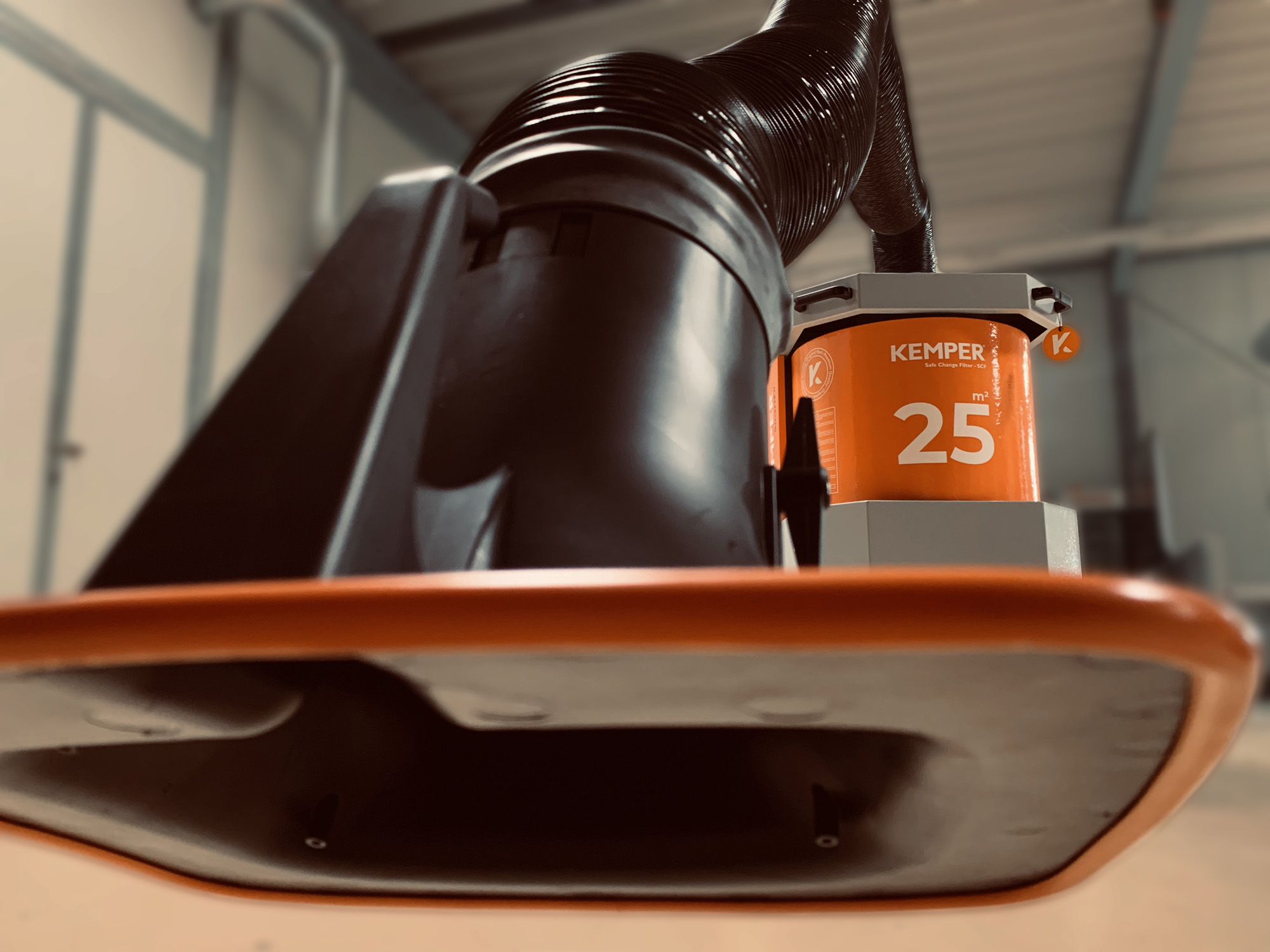 Kemper's new Smartfil extraction unit has been developed for professional welders and offers twice the filter surface and an optimised design to create a more rounded appearance.
The company says the new extraction unit has the largest storage filter compared with comparable industrial entry-level models.  At 25 m2, the standard filter surface can be twice as large as similar models and welders can further upgrade the SmartFil with a storage filter that has a filter surface of 42 m2.
Like many comparable models, the extraction unit is no longer square but round. This is possible because Kemper has integrated a round storage filter. As part of the housing, welders can easily remove this SafeChangeFilter from the extraction unit, making its disposal completely contamination free.
Due to its mobility and the 360-degree rotating exhaust hood, the compact system can be used flexibly at changing workplaces. Welders gain greater reach by integrating longer extraction arms of up to 4 m in a pipe or flexible hose version. The SmartFil filters more than 99.5% of alveolar dust particles.