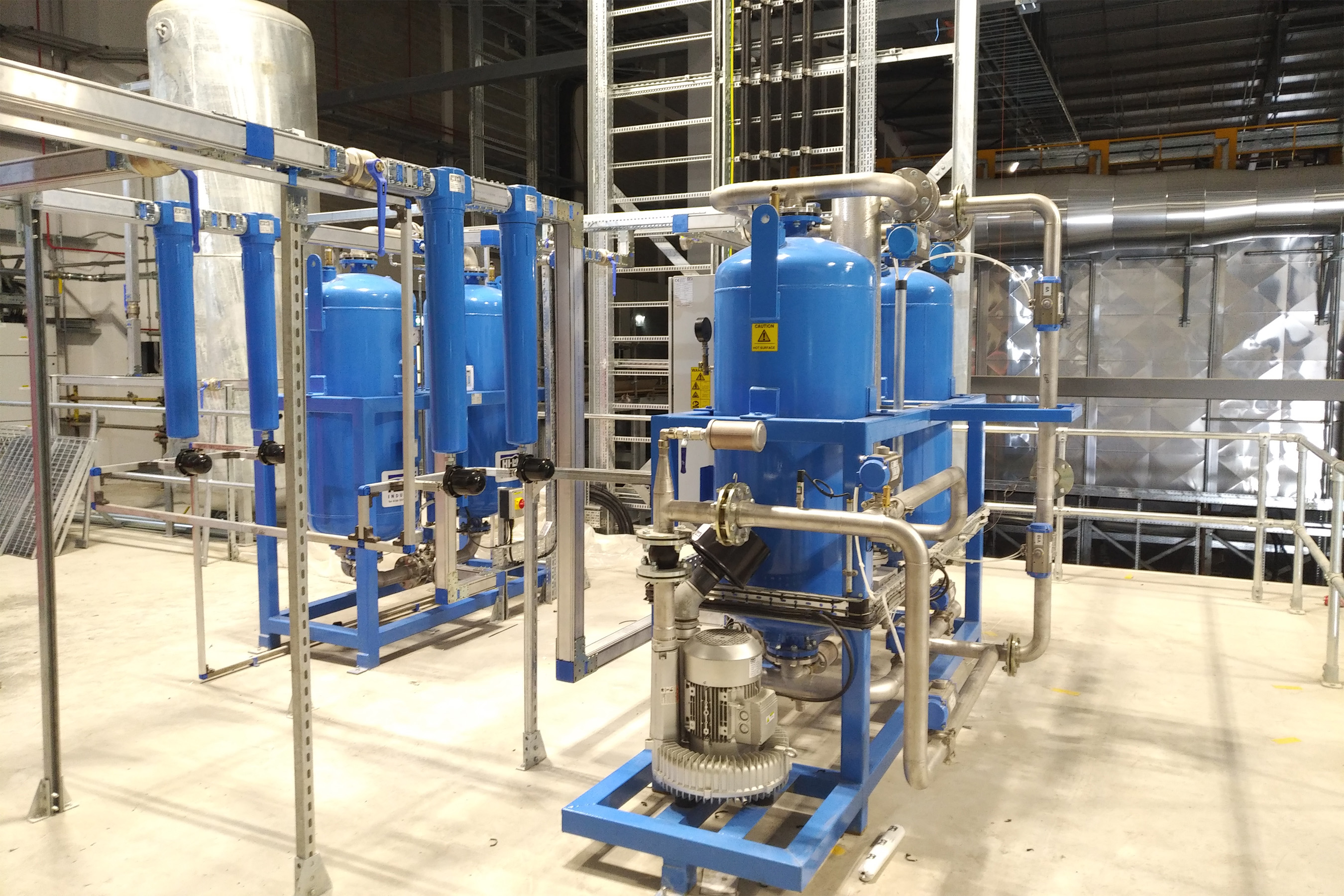 Hi-line Industries has expanded its range of HBP-ZL absorption air dryers.
Although the new-generation HBP-ZL absorption air dryers feature a Siemens touch-screen controller as standard, Hi-line can install whatever controller the customer desires.
AEMS undertakes continuous data collection from the dryer operation with the aim of maintaining cost-effective timing and utilization of the drying cycles. Moreover, the process can be optimized with precise appropriation of low-energy tariffs for the selection of heater regeneration cycles.
Importantly, no compressed air is lost or wasted during operation and system regeneration is achieved by desiccant cooling together with an external heat source and bi-directional blower.